Free design tools
Create anything

with Marq

As you and your brand grow, so should your tools. Check out all the different assets you can make with Marq.

Try for free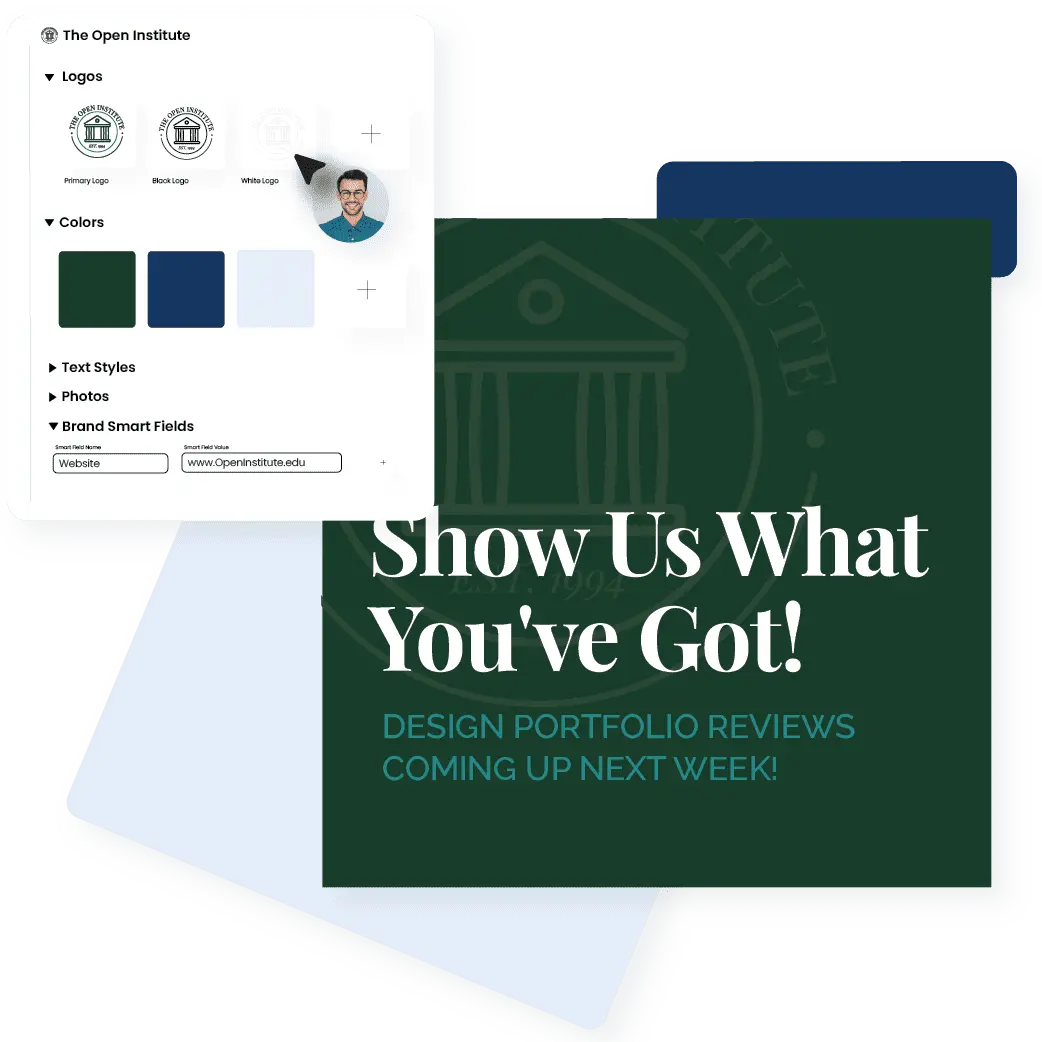 Digital marketing
materials
Craft digital marketing assets that engage and resonate. From interactive brochures to dynamic social media graphics, ensure your online promotions captivate your target audience and amplify your brand's reach

Social media
Elevate your digital presence with tools designed for the web and social media landscape. Create compelling YouTube banners, social media graphics, Facebook covers, and more, ensuring your brand resonates across all online platforms.
eBooks and collections
Transform your content into immersive digital experiences. From digital magazines and brochures to interactive catalogs and ebooks, our tools help you create compelling digital publications that engage and inform.
Powerful tools for content creation
Create anything with your brand in minutes
Simply pick a template to get started and drag and drop your brand
See all templates
Print marketing
materials
Design standout print marketing materials that captivate and convert. Ensure your brand leaves a memorable impression at every touchpoint

Mailers
Promote your brand effectively with our suite of marketing material tools. Design eye-catching posters and invitations that stand out and drive engagement, ensuring your promotional efforts leave a lasting impression.

Documents
Solidify your brand identity with our range of branding tools. Create professional materials that reflect your brand's ethos and make a memorable impact

WORK SEAMLESSLY
Integrated with the
tools you use the most
Make creating and sharing on-brand content even easier by integrating your favorite tools.
Try for free






Empower your team
By creating templates with Marq, your entire team can quickly customize brand-approved marketing materials for campaigns. Everyone can move faster, posting to marketing channels or sending to print in minutes. 
Sign up free
Questions? We've got answers.
What types of content creation tools does Marq offer?
Marq provides a diverse range of content creation tools designed to cater to various digital and print needs. From brochure design to background removal and beyond, our suite of tools ensures that users have the resources they need to produce high-quality content across multiple formats and mediums.

How can Marq's tools benefit my content creation process?
Marq offers a comprehensive suite of digital/print makers tools that streamline the content creation process. Whether you're designing brochures, removing backgrounds from images, or crafting other digital content, Marq's tools provide intuitive interfaces, advanced features, and high-quality outputs to ensure your content stands out.

Are Marq's tools suitable for both beginners and professionals?

Absolutely! Marq's range of digital/print makers tools are designed to cater to users of all skill levels. With user-friendly interfaces, helpful tutorials, and a supportive community, beginners can easily get started. At the same time, professionals will find advanced features and customization options to fine-tune their creations.

Do I need any special hardware or software to use Marq's tools?

Marq's tools are web-based, meaning you can access them from any device with an internet connection and a modern web browser. There's no need for any special hardware or software installations. Whether you're on a desktop, laptop, tablet, or smartphone, you can seamlessly create and edit your content on the go.