Brand Enablement for Healthcare
Streamline
content creation

across your healthcare system

Maintain brand consistency across your hospitals and clinics with a library of pre-branded templates anyone can use.
Trusted by leading healthcare clinics and systems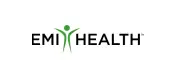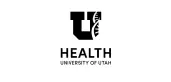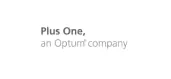 Marq for
Healthcare
Eliminate time consuming creative requests by giving every department and location approved brand templates that can be used again and again for any occasion.
Maximize creative resources
Spend less time on small design requests by sharing custom brand templates with every department or location.
Maintain brand compliance

Lock logos, fonts, legal language and more to keep your healthcare brand compliant across your entire system.
Engage with your patients
Drive connection with patients through personalized content that's on-brand and informational.

HOW MARQ WORKS
Create custom,
on-brand

templates in minutes

Here's how modern healthcare systems are using brand templates to minimize tedious design requests and speed up content creation
STEP ONE
Import your favorite designs
Upload your content designs from any design platform or use one of our ready-made healthcare templates and make it your own.

STEP TWO
Turn any design into a template
Turn designs into templates your providers can use again and again. Lock logos, fonts, colors, then share across clinics, locations, and providers.
STEP THREE
Personalize and Automate
Allow teams to personalize their content or use automation to populate patient names, addresses, clinic locations, and more.
STEP FOUR
Order prints or post to social
Require design approval, order professional prints, or post content directly to social media or the web.
MANAGE YOUR HEALTHCARE BRAND
Focus on patient connection, not policing your brand.
Use Marq to centralize your brand assets and approved templates so nothing gets lost. This guarantees brand consistency across every design and allows teams to focus on what they care about the most—your patients.
Words you'll
never hear

again:
"Can you send me our logo?"
"Can you make an edit to that proof?"
"I know I said that was final but..."
"What is our font again?"
"I have one more edit before we send to print."
"I know this is last minute but..."
Deliver brand consistent content every time.
By creating and sharing branded templates across your healthcare system, your patients will receive a consistent brand experience across every channel, and your team can focus on growing your healthcare brand.
Schedule a demo
Questions? We've got answers.
How does Marq's platform assist with healthcare content management?
Marq's platform assists with healthcare content management by offering a centralized system to store and customize brand-compliant templates. It allows healthcare providers to quickly access, personalize, and distribute content, all while maintaining brand consistency. Additionally, Marq's feature to lock logos, fonts, legal language, and more ensures that brand compliance is maintained across the entire healthcare system.
How does Marq support the development of a healthcare content strategy?
Marq supports the development of a healthcare content strategy by streamlining the content creation process and ensuring brand consistency. By providing pre-branded templates and the ability to lock crucial design elements, Marq ensures that all created content aligns with the healthcare organization's brand guidelines, contributing to a coherent and effective content strategy. This enables designers to get back to the overall brand strategy instead of endless one-off requests.
How does Marq help healthcare organizations engage with their patients?
Marq supports healthcare organizations to drive meaningful connections with patients through personalized, on-brand content. By enabling teams to easily customize templates with relevant patient information, locations, and more, Marq aids in creating informative and engaging content that resonates with patients. This enhances the overall patient experience and fosters stronger patient relationships.
How does Marq facilitate healthcare content marketing?
Marq streamlines healthcare content marketing by offering a centralized platform for creating and managing on-brand content. You can upload designs, create new ones, or use thousands of pre-branded templates, all within Marq. An extensive locking suite helps maintain brand consistency across hospitals and clinics. This makes the process of creating and distributing engaging marketing content both efficient and effective.