Free checklist maker
Quickly create and distribute a stunning checklist with the Marq brand templating platform. With our intuitive, drag-and-drop editor creating beautiful, on-brand checklists is easy for everyone.
Havent signed up yet?
Give us a try.
Get started fast with smart checklist templates
Not a professional designer? No problem. Choose from one of our hundreds of templates to get you started creating a professional checklist. Each template is completely customizable to match your brand. Customize the template by hand or upload your branding to access a collection of Smart Templates automatically customized to fit your brand.
Why choose our checklist maker?
You don't have to be a brilliant designer to craft beautiful content. Whether you're a team of one or a team of five, our brand templating platform makes it easy to create content and build your brand in the new design democracy.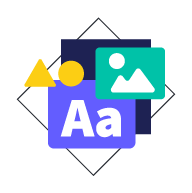 Brand assets
Your business has a unique look and personality and so should your checklist. Store and access your brand's logos, fonts and colors to create beautiful, on-brand content.
Web-based platform
Since Marq' platform is web-based, there's nothing to download or install — so you'll always have the latest version.
Data automation
With smart fields or our advanced data automation feature, you can auto-populate information in your templates, cutting down on repetitive content updates.
Easy import
Use our handy integrations with Google Docs, YouTube, Dropbox, Facebook and InDesign to import existing content. Need stock photos? Use our Unsplash integration to quickly search for and add the perfect image to your checklist.
Design a Checklist
How to use our checklist maker
Keep yourself and your team on task with our free online checklist maker. Whether you're planning an event, sharing a new process or keeping track of work tasks, Marq makes it easy to customize a checklist to your needs.
Update copy
Customize any copy in the checklist template to match the event, process or tasks you're planning.
Update colors
Customize fonts and colors to match your brands. This is easy to do by adding your brand colors to the brand assets hubs.
Add icons
Icons add visual interest and variety to your checklists. Choose from thousands of free icons to create the perfect checklist.
Share away
Marq makes it easy to collaborate with your team. Share the checklist with team members, so you can all stay on the same page by updating the document directly. Or print the checklist out for a nice visual reminder at your desk.
Frequently asked questions
Can I create multiple checklists?
Yes, you can create as many documents as you'd like.
Can I adjust the layout of a template?
Yes, any of our checklist templates are fully customizable. Adjust the layout, move elements around and add additional shapes of your own.
Do you provide imagery?
Yes, any of the images in our templates are free to use. We also provide access to thousands of free stock photos and icons directly in our editor.
Create all of your on-brand collateral in Marq
Create
Design beautiful content — whether it's digital or for print.
Create more content
Templates
Get inspiration or start from our library of over 1000+ templates.
Check out other templates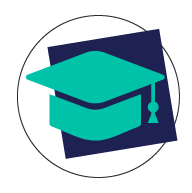 Guides
Learn how to create professional collateral with how-to guides.
Learn from a guide