Free Coupon Maker
Create a coupon for your next promotion in minutes with the Marq coupon creator. Whether it's for a restaurant, store or other business, you can easily combine images and text for a professional-looking coupon.
Havent signed up yet?
Give us a try.
Create your own coupon quickly with smart templates
Not sure where to begin? Try one of our customizable coupon templates. Each of Marq's templates was made by a professional designer and optimized to be easily modified. You can swap out elements and add your own to create your own custom coupon design. Customize by hand or upload your branding to access a collection of Smart Templates automatically customized to fit your brand.
Feature Highlights
You don't have to be a brilliant designer to craft beautiful content. Whether you're a team of one or a team of five, our brand templating platform makes it easy to create content and build your brand in the new design democracy.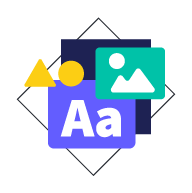 Brand assets
Use our coupon creator to customize a coupon template to match your business's personality. Store and download custom brand assets like logos, colors and fonts for easy access.
Compatibility
Unlike desktop publishing platforms, Marq is available right in the browser. You can access your coupons or other documents from any device. Switch between Mac and PC as you create compelling design collateral.
Data automation
Smart Fields auto-populate information in your templates, so you don't have to chase down information.
Easy import
Marq integrates with your favorite tools to put content at your fingertips. Transfer text from a Google Doc, import an InDesign file or insert photos from Dropbox, Facebook or Unsplash so you can stay focused on your work.
Design a Coupon
How to make a coupon
Choose a coupon template
Select a coupon template you like from our free template gallery or start with a blank layout.
Add a promotion
Describe the offer with compelling text that's simple and easy to read.
Use an eye-catching image
Include a catchy image of the product to get your customer's attention.
Update fonts and colors
Keep the coupon on-brand by updating fonts and colors to match your business.
Distribute
Export and distribute your coupon via direct mail, social media or other marketing channels.
Launch a new promotion today
Offering discounts is a great way to build brand awareness and re-engage past customers. By creating your own coupons in our free coupon maker, you can design and distribute your coupons quickly even if you have no graphic design experience allowing you to get back to the day-to-day of running your business.
Design a Coupon
Create all of your on-brand collateral in Marq
Create
Design beautiful content — whether it's digital or for print.
Create more content
Templates
Get inspiration or start from our library of over 1000+ templates.
Check out other templates
Guides
Learn how to create professional collateral with how-to guides.
Learn from a guide