Free online schedule maker
Quickly create and distribute a stunning schedule with the Marq brand templating platform. With our intuitive, drag-and-drop editor creating beautiful, on-brand schedules is easy for everyone.
Havent signed up yet?
Give us a try.
Hundreds of professionally-designed schedule templates
Get started by using any of our professionally-designed schedule templates and make it all your own. Each template is completely customizable to match your company brand. Customize the template by hand or upload your branding to access a collection of Smart Templates automatically customized to fit your brand.
Delight your audience

Our intuitive, drag-and-drop editor makes creating on-brand content quick and easy.

More features

Brand consistency

Advanced template locking empowers team members to customize co-owned templates — without going off-brand, in turn helping ensure content remains consistent.

More features

Delight your audience

Our intuitive, drag-and-drop editor makes creating on-brand content quick and easy.

More features
Why choose our schedule maker?
You don't have to be a brilliant designer to craft beautiful content. Whether you're a college student keeping track of courses or a professional planning out your day, our brand templating platform makes it easy to stay on task and arrive on time.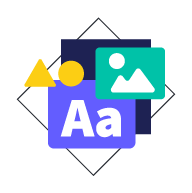 Brand assets
Store and download custom brand assets (like logos, colors and fonts) into our asset hub for fast access.
Web-based platform
Our web-based platform means that anyone can access Marq across all browsers or devices.
Data automation
Smart Fields auto-populate information in your templates, so you don't have to chase down information.
Easy import
Use our handy integrations with Google Docs, YouTube, Dropbox, Facebook and InDesign to import existing content. Need stock photos? Use our Unsplash integration to quickly search for and add the perfect image to your schedule.
Design a Schedule
How to use our free schedule maker
An organized schedule is the key to a productive day and ultimately a successful life. By mapping out your time and priorities in a schedule, you'll have a visual reminder of what's most important to focus on right now. By keeping your schedule organized and concise, you'll always make your appointments and get your work done on time.
Choose a template
Choose a schedule template that matches your working style. Marq offers daily, weekly and monthly schedule templates or any other possible combination you might need.
Update important dates
Be sure to update the schedule with the correct days and dates for the time period you're scheduling.
Update fonts and colors
Customize the template to match your brand's fonts and colors.
Share your schedule
Either print the schedule out for a nice visual reminder of your tasks for the day or publish it digitally.
Create all of your on-brand collateral in Marq
Create
Design beautiful content — whether it's digital or for print.
Create more content
Templates
Get inspiration or start from our library of over 1000+ templates.
Check out other templates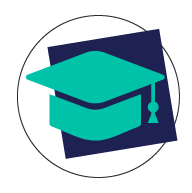 Guides
Learn how to create professional collateral with how-to guides.
Learn from a guide