A free pamphlet maker for everyone
Quickly create and distribute a stunning pamphlet with the Marq brand templating platform. Our pamphlet maker is free, works in your browser and creates professional-looking results. Don't worry if you don't know how to make a pamphlet — no graphic design skills required. You'll soon be creating a pamphlet design that will grab everyone's attention.
Havent signed up yet?
Give us a try.
Gets started fast with smart pamphlet templates online
Try using one of our customizable pamphlet templates rather than working from a blank canvas. Our free pamphlet maker will help you achieve new levels of pamphlet designing quickly. Customize the template by hand or unlock the power of Smart Brand Assets. Upload your brand's colors, font and logo to access a collection of templates customized to your brand. You'll have a beautiful finished product in no time.
Feature Highlights
You don't have to be a brilliant designer to craft beautiful content. Whether you're a team of one or a team of five, our brand templating platform makes it easy to create content and build your brand in the new design democracy.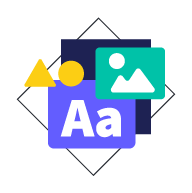 Brand assets
Store and download custom brand assets (like logos, colors, and fonts) into our asset hub for fast access. Customize your pamphlet to match your brand.
Cloud-based
Desktop publishing programs can't compete with our flexibility. Marq runs smoothly across different browsers and operating systems and was designed to create high-quality content in any medium.
Data automation
Smart Fields auto-populate information in your pamphlet templates, so you don't have to chase down information. Say goodbye to copy and paste as you seamlessly add addresses, names, titles and more.
Easy import
Marq is designed to integrate with all your favorite tools. Insert photos from Dropbox, Facebook, or Unsplash. Import an InDesign file or embed videos and other interactive features to create a digital pamphlet.
Design a Pamphlet
Templates for every industry
Outdoors and travel
You don't have to worry about starting completely from scratch. With our pamphlet designs, you'll get a helpful template that serves as an excellent starting point for creating your own unique pamphlet.

Check out some of the pamphlet templates Marq has to offer. If you want to show off some incredible photos of the great outdoors with a brochure, use the Outdoor pamphlet template. Or if you'd like to feature what a destination could offer visitors, the Vacation/Travel pamphlet template is an excellent option..
Restaurant
Our pamphlet templates go beyond the travel industry. If you're opening a new restaurant and want to show people what meals will be on the menu, go with the Cuisine Restaurant & Catering brochure template. It's a great way to promote your restaurant or simply inform prospective customers about food selection and costs.
Health and medical
If you're running a medical care center of some type, check out the Healthcare & Medical brochure template. You'll find a clean layout that helps you to convey important information to people who might need your help.
Start creating today
No matter what your needs are, you'll find pamphlet or brochure templates to match them. With a wide variety of templates, you don't have to go far to create the pamphlet that perfectly matches what you're imagining. Go with Marq and you'll be at the top of pamphlet design techniques. A good, effective pamphlet can make all the difference in getting your message across in a clear, concise way.
Design a Pamphlet
Create all of your on-brand collateral in Marq
Create
Design beautiful content — whether it's digital or for print.
Create more content
Templates
Get inspiration or start from our library of over 1000+ templates.
Check out other templates
Guides
Learn how to create professional collateral with how-to guides.
Learn from a guide