Last week I received a letter in my mailbox for the first time in a long time. It's been ages since someone (even a company) sent me physical mail rather than going the easier route with email.
It really felt good to have something that I can touch and feel with my own hands.
Sometimes, the dull and boring side of advanced technology makes us realize we've come a long way. There was a time when people used to get a lot of mail in their mailboxes, especially in the form of promotional material.
Gradually, companies left that behind and considered it defunct. But in reality, direct mail is still a great way to engage with one's audience.
Why? Because in our modern age, it provides a personal touch that email can never replicate. Data published by the Data & Marketing Association in 2016 showed that the response rate of direct mail increased 43% year-over-year. This is a huge leap from previous years.
Companies should know that it's short-sighted to completely do away with direct mail. It's still an effective and useful tool. To drive home the point, here are eleven reasons why every brand should (re-)consider direct mail.
1. You can achieve a higher ROI
Most companies set up online ads hoping to see better ROI because of the huge number of internet users.
But, direct mail can drive even better impact: a median ROI of 29% compared to online display at 16%.
When someone receives physical mail, it carries more weight (and not just literally). Customers are more likely to respond to communication that feels personal, and direct mail makes it easier to send that message.
2. Direct mail pairs well with digital marketing
If you want to build your own brand online or enhance the reputation of your company, digital marketing is usually the best place to start.
For many brands, this includes publishing SEO-optimized content and setting up Facebook ads. It usually doesn't include direct mail... but maybe it should.
Direct mail can help you bridge the gap between the digital world and the real one. You can reach potential customers who might otherwise never hear about you—and you don't always have to sacrifice data to do it.
For example, a digital marketing agency in our own state (Utah) included a scannable code on the back of one direct mail piece. They could track engagement with that code just like they would any other online campaign. They also included a Twitter hashtag that people could use to interact with the campaign. These techniques help to tie everything together, so their team got a holistic look at their campaign's performance.
3. You can hold direct mail
This might seem obvious, but humans are sensory creatures. An email lives on your digital gadgets, where you'll never be able to touch it. People can actually touch and feel the direct mail that a company sends to them, and because of that, it leaves a stronger impact.
This is especially valid for pieces that provide real-world value, like a free sample or discount coupon. Customers are more likely to remember and redeem those promotions than the ones they're inundated with via email.
4. Attention, please!
When people check their mail, they take and go through everything they've received. It's almost guaranteed that they will look at each and every piece, even if it's only for a moment. Then they have to decide what to do with each piece—deciding which ones are worth saving and which ones are okay to throw away.
Conversely, when someone's checking their email, they're often engaged in other behaviors and environments that divide their attention. For example, they could be multi-tasking at work or watching TV on the couch. Since direct mail deals with fewer distractions, it benefits from better attention spans.
5. You can track direct mail
There are plenty of email & direct marketing tools to track the progress of your email campaigns. What about direct mail? Yes, it's true that the process isn't fully automated in the same way—but you can make them easier to track.
For example, you can designate a phone number or email address solely for the target audience of your direct mail campaigns. You can also create specialized landing pages with unique URLs. This will greatly improve the quality of your data and the accuracy of your success metrics.
6. All ages welcome
Any time you opt for a particular marketing strategy, it's vital to understand which age groups that strategy serves.
In the case of email marketing campaigns or online advertisements, seniors are often left out because they adopt technology later than the younger generations. If seniors are a key demographic for you, you're probably leaving money on the table.
Instead, consider reaching that audience with direct mail. And don't assume seniors are the only ones—other audiences could benefit, too. Take a look at your audience and think about whether direct mail could extend your reach.
7. When others zig, you zag
Since digital marketing has so thoroughly transformed the landscape, many companies have quit using direct mail altogether. Just because fewer people are using it, however, doesn't mean it's an obsolete tool.
In fact, there's a little bit of irony at play here: Your brand can stand out by reincorporating direct mail as part of your campaign. The high ROI speaks for its validity, and you can get the best of both worlds by adding physical mail to your digital campaign.
8. Direct mail can help you target specific audiences
We're used to seeing the targeting capabilities of various social media platforms. But, did you know that direct mail can also target specific audiences?
For example, the USPS website has a tool called Every Door Direct Mail, which lets you send mail to addresses within a selected geographic area. This is the same system Lucidpress uses to send direct mail postcards from our platform to the local areas you want to target.
It's not only about location, though. Address databases often contain other details you can use to target an audience: age, income, marital status & more. With these, you have granular control over who to send your direct mail to.
9. You can raise brand awareness
Are you trying to raise awareness of your brand? If you're willing to build a campaign around that goal, direct mail can be a very effective way to achieve it.
As always, brand consistency is key, so keep your direct mail pieces consistent with overall branding.
You can earn extra points by including a coupon or another special offer, increasing the likelihood that your recipient will keep it around. The more times they view your direct mail piece, the more familiar your brand will feel to them.
10. Direct mail tickles the senses
Quick: name the five senses. Now, name the senses you can activate with a digital marketing campaign. Suddenly, your options are a lot more limited.
Sensory experience is a huge part of getting a response from an audience. If you're only marketing online, you're limiting yourself to sight and sound.
With direct mail, you can activate more senses like smell, taste and touch. (For example, think about those perfume ads you used to find in magazines.)
The more senses you can trigger, the more likely your customer will be moved by your message.
11. You can let your creative juices flow
In digital marketing, where best practices and A/B testing determine all, have you noticed that most company websites look... pretty similar?
Refreshingly, direct mail is a channel that brands can experiment with to create something new and innovative.
In fact, the more your mail stands out, the better. Take a look at some of the fun, creative ideas in this Pinterest board of direct mail marketing ideas: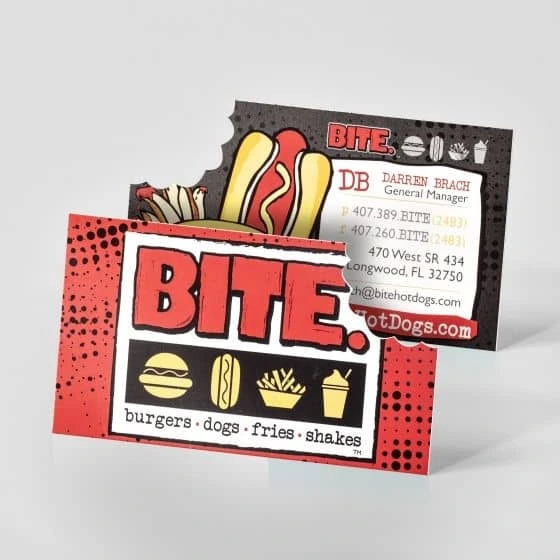 Key takeaway
Cutting direct mail from your marketing strategy because you assume it's dead is misguided. Direct mail is still alive and well, and there are strong reasons to include it in a well-rounded campaign.
From higher ROI to stronger impact, brands are still reaping the benefits of direct mail today—and so can you. Bring these eleven reasons to your team the next time you're planning a marketing campaign. They might just be surprised at the results.