Here's a bummer statistic: 88% of people will throw away your business card within a week of receiving it. In fact, it is likely easier for them to just Google your name or business to find your contact info when they need you. But that's okay, because exchanging business cards offers so much more than a way for people to contact you when they need your services.
Whether you're at a job fair, trade show, or any other networking situation, your primary goal should be for people to remember you and your brand. With this higher goal in mind, here are 3 reasons why business cards still matter.
1. They help you create the right first impression.
In any networking situation, you typically get one shot to make a great impression.
"A business card can, if one chooses, provide more than just contact information through graphics, mottos, type face, or other visual content," said Keith McHugh of Painted Rock Enterprises. "This additional content could elicit emotions or a message that helps you stand out from the crowd."
2. They present your brand as trustworthy and credible.
Building new relationships with potential clients, vendors, or employers requires you to break through any walls that they might have built up. A polished business card is one way you can build up enough trust to break down those walls.
"Not having a card makes you look like a brand new, one-person company that works out of the home and can't afford $25 for business cards," says Perryn Olson, marketing director at My IT. "Prospective clients do not want to gamble with an unproven vendor."
3. They're still an effective direct marketing tool.
Here's how the e-commerce platform Shopify defines direct marketing:
"…a promotional method that involves presenting information about your company, product, or service to your target customer without the use of an advertising middleman. It is a targeted form of marketing that presents information of potential interest to a consumer that has been determined to be a likely buyer."
There is nothing more direct than giving a potential client a handshake and a business card.
In fact, Mark Aselstine, owner of Uncorked Ventures, describes a recent situation where his business card drove tangible revenue:
"I definitely go back and forth if they're worth it, but I think they do help bring in sales, often in unexpected ways. As an example, I had a corporate client reorder a series of wine club memberships for holiday gifts this year, despite having the person who used to be responsible for the order leave the company. At first, I thought they had access to her email, but it turns out they found my business card in her desk after she left the company and looked up our history in their accounting software.

For me, there are times when I need to source a case or two of wine and I look through the stack of business cards to choose someone to buy something from.

In any case, as much as people want to talk about how antiquated business cards seem at times, they still do help drive sales, but often in unexpected ways!"
30 awesome business card examples to inspire you
Now that we know why it's important to create a memorable business card, here are 30 creative business card ideas you can use for inspiration when creating business cards.
Creative business cards
Source: Lucidpress
Warm pastel creative business card
Source: Lucidpress
Bold impressions business card
Source: Lucidpress
Surf creative business card
Source: Lucidpress
Character creative business card
Source: Manriquez
Simple business cards
Source: Lucidpress
Source: Lucidpress
Source: Emanuele Cecini
Source: DK Design Studio
Source: Erica Boucher
Source: The Mandate Press
Black business cards
Source: Lucidpress
Source: Lucidpress
Source: Nathan Riley
Source: Handsome
Source: Danny Jones
Double-sided business cards
Source: Lucidpress
Source: Perconte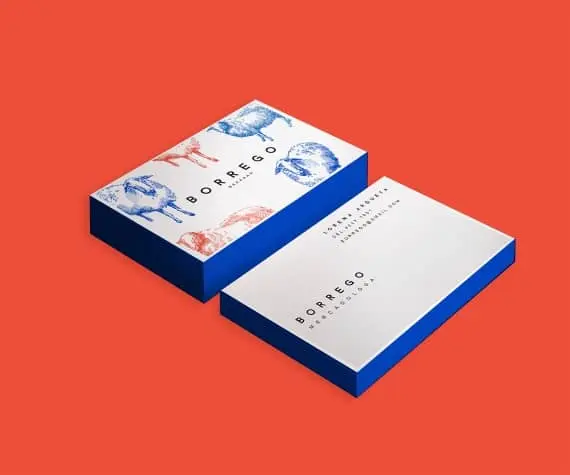 Source: Claudia Argueta
Source: Mark Brooks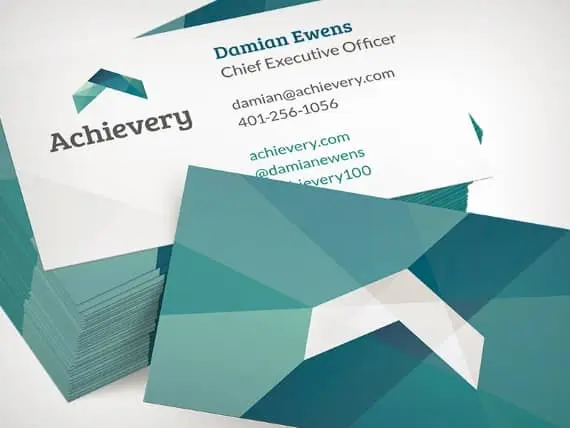 Source: Mike Camera
Vertical business cards
Source: Lucidpress
Source: Lucidpress
Source: Lucidpress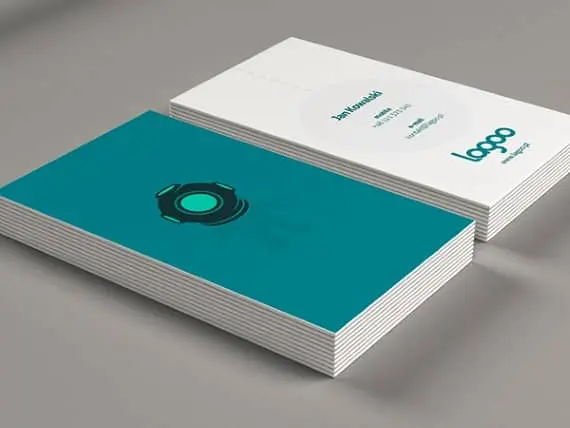 Source: Lagoo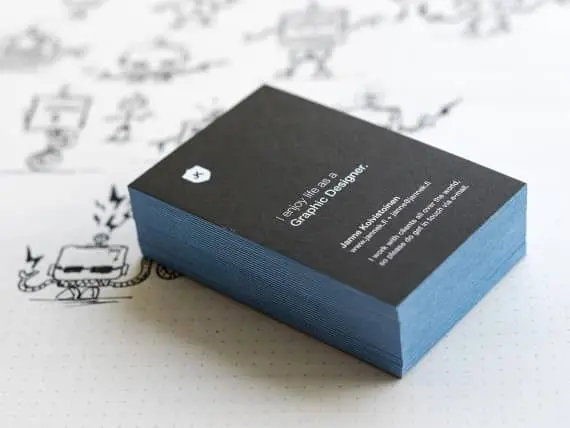 Source: Janne Koivistoinen
Source: Martina Obertová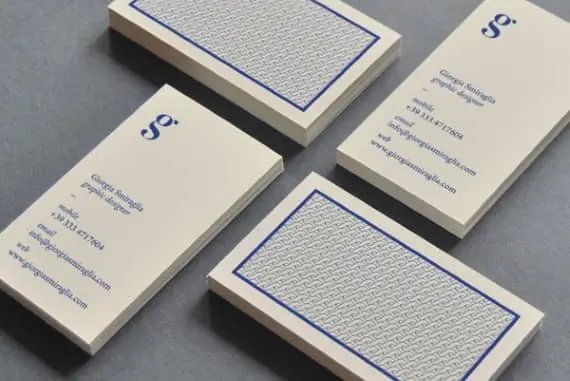 Source: Giorgia Smiraglia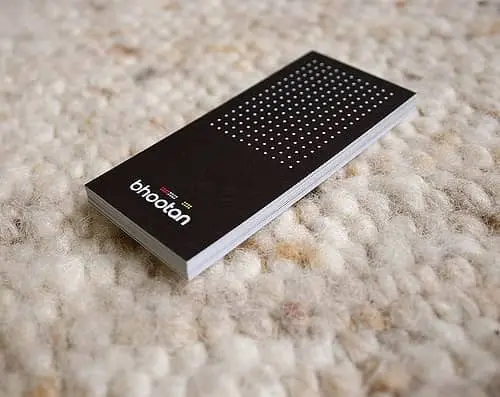 Source: Vik Design