Recipes are relatively easy to follow. They're designed to be replicated and, to some degree, guarantee an element of success. Take chocolate chip cookies for example. They're hard to screw up and generally liked by most folks.
The same concept applies to marketing. Certain marketing strategies, aka your chocolate chip cookies, are designed to succeed — but that doesn't mean they work for everyone. As in: one size does not fit all.
Alternatively, you need to put a new, customer-friendly spin on your go-to recipes. AKA, swap out an egg substitute for those who don't consume eggs, or maybe use a gluten-free flour for those who are allergic. Minor changes in your recipe can make a world of difference. And doing so can ensure your marketing campaigns actually move the needle and resonate with target audiences.
So, while we head out to the store to grab some cookie baking supplies, we'll leave you to glean inspiration from some excellent marketing campaign examples.
11 examples of great marketing initiatives that move the needle
Interactive scoring quiz
Who worked on it: Plain writing team — Derek Gillette
What they did: "Schools will need to consider and prepare for things such as purchasing equipment, training instructors, getting board or executive level approval, and designing their course pathways……To assist, we designed a 'Readiness Quiz' to help educators understand where they were at in the process, including a downloadable guide at the end walking them step by step through the outstanding items."
Why it was effective: "The quiz acted as a first step for prospects, giving them clarity, and then pointing them to the next best resources, such as course demos, presentations, equipment lists or an application. The results of the quiz were also fed back into the marketing database, making it easy for sales or field teams to follow-up in a meaningful way with prospects."
Additional context: Readiness quiz

Customer affinities
Who worked on it: Cricket Depot — Content creators, content strategist and founder (Jeff Neal)
What they did: "To boost our conversion rate, we created 'supplemental' articles that complimented the roaches we sell. When we started, our content focused on the health benefits of crickets. This was decent content. But it attracted people who already knew they wanted crickets as feeders for the reptiles…. Instead, we pivoted our content strategy, and started writing care guides for popular reptiles like bearded dragons and leopard geckos."
Why it was effective: "These care guides brought in a whole new group of people that were unaware they could buy crickets online. When they discovered our content, they then discovered they could buy from our store, which led to a very low 36% bounce rate, and a whopping 10% ecommerce conversion rate…..so content that indirectly helps our customers was a great way to quickly boost our conversion rates."
Additional context: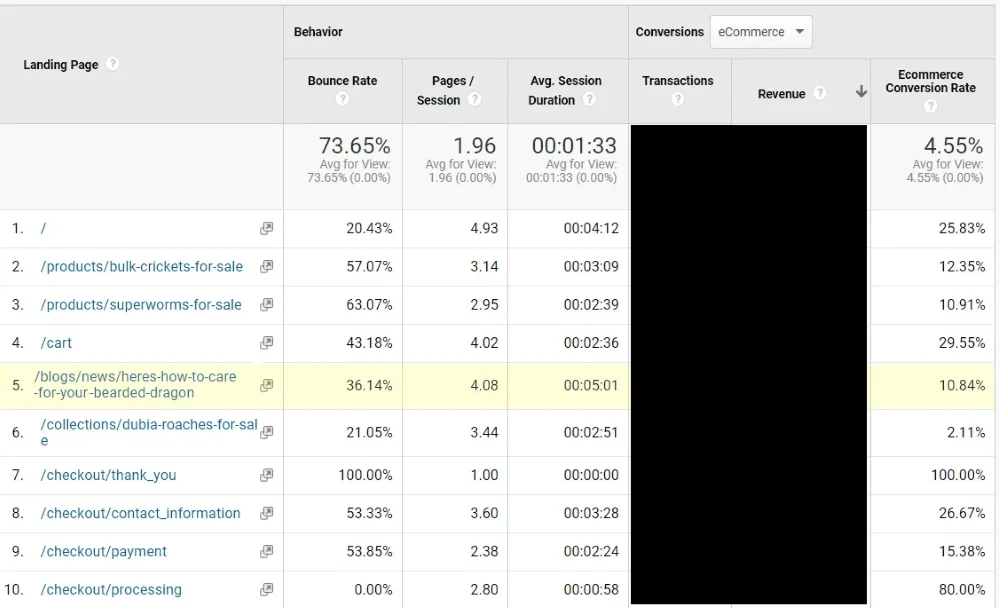 Timely content
Who worked on it: Filter King — Writer
What they did: "Educating people on all things to do with the home offers us great leverage — reparation, improvements and safety. When Covid arrived, and it was evidence that it was here for the long ride, we created a Covid-centric marketing campaign. We wanted to educate people on how air filters are working to help in the battle against Covid. One huge noticable change due to Covid is how everyone is wearing a mask — Masks are basically air filters. So if you are to wear one while outside, why not ensure your home has high quality air filters to protect it from outside elements? Because, ultimately, you protect those indoors — your friends, family and loved ones. We sent one of our best writers to pull up the research and data of our air filters and to compile them into an educative, informative, and easy-to-read and understand blog post."
Why it was effective: "It has taught us that when creating blog posts, we should concentrate on real world events and trends. If we want to get a larger response we need to be relevant."
Additional context: "We sent the email with weekly blog posts — but the customer reaction was incomparable than emails before. We had a 39% open rate, with a 16% CTR!"
Mini product samples
Who worked on it: PLM — Helena Gutierrez Alvarez
What they did: "We reached out to potential prospects over Linkedin and shared a microlearning series, similar to what you can see at our company page at Linkedin. After sending three pieces of microlearning content, we invited our prospects to a strategy session."
Why it was effective: It got people in the door! And in the product.
Additional context: "We sent 200 messages over linkedin and got three new customers from this campaign, it was a great success."
Who worked on it: Mountain View — Matthew Lally, founder of TheGiftYak
What they did: "Post-covid world we shifted content strategy to heavily favor work from home and remote working productivity. The team worked hard to analyze the customer behavior (both large enterprise businesses and small business owners) and the shift that was occurring in our organic and paid advertising data. This led to a lot of whitepaper and blog content, as well as heavy paid advertising investment shifts. We also helped the client spin up and launch a completely new product offering."
Why it was effective: "It was a free version of an adjacent digital product and allowed us to further tap into our core markets at a very fast pace."
Additional context: "Our growth didn't index as high as e-commerce clients during this period, but we had to have seen 20-30% higher ROI than other B2B brands that failed to execute."
Virtual concert
Who worked on it: Fortnite Team — written about in The Verge
What they did: "Travis Scott's April (2020) concert in the metaverse of Fortnite's Battle Royale was an ingenious spectacle that effectively allowed Scott to release his new track to over 12.3 million participants."
Why it was effective: "The partnership was ingenious because it included an entire ecosystem of IRL and avatar merch, tons of PR buzz, and a stunning production value while everyone was under Covid stay-at-home orders thus bringing more people into Fortnite and Scott's fanbase and setting an all-time record for Epic Games."
Additional context: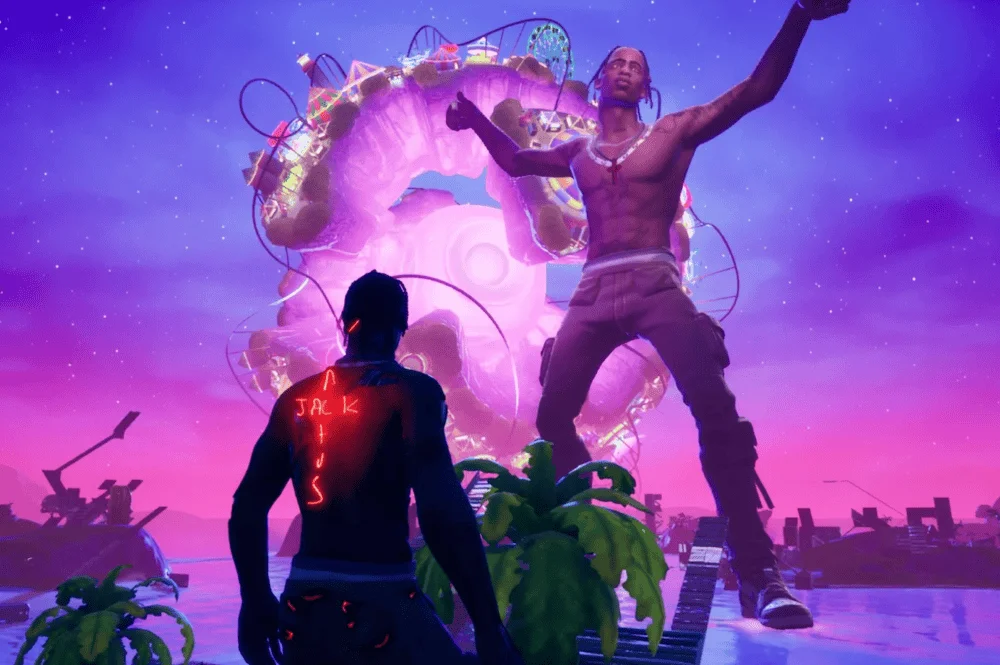 User-generated content
Who worked on it: Premium Joy — Hassan Alnassir, founder and owner
What they did: "We ran an online contest through Gleam using our products as the prizes and the goal was collecting high quality user generated content (namely funny children videos) for marketing purposes…..Those selected contest videos will be utilized in a future blog post and YouTube video to promote our business (i.e., content marketing)."
Why it was effective: "The valuable $100+ contest prizes attracted several video submissions from customers out of which the best five were awarded."
Augmented reality
Who worked on it: CocoSign — Caroline
What they did: "Asos — a famous British fashion and cosmetic brand launched an innovative feature for their mobile app. This feature is named 'Virtual Catwalk' and it utilizes Augmented Reality technology in order to work. Through it, users can point their smartphone towards any surface and watch the models walking in that set on their mobile as if they are in front of them. This feature enabled buyers to see Asos products in a better way. Increasing the interest of buyers and clarifying the product view, the organization could improve its online sales efficiently even in pandemic times."
Why it was effective: "It is one of the best (indirect) marketing initiatives that has an element of surprise and curiosity alongside the power to educate buyers."
Additional context: "Augmented reality helps virtually connect consumers with products and services without physically going to a retail store. Thus, it is a great marketing medium with consumers putting a high value on convenience. When they can test out products without leaving their homes, people are more likely to buy them online." — Stephen Light, CMO of Nolah Mattress
Celebrity collaboration
Who worked on it: Just Eats — McCann Creative and Snoop Dog
What they did: "Equipped with a tagline you can't help but hum, Just Eat has unleashed its secret weapon upon the festive season, leveraging the rapper's popularity to draw attention to its food delivery service this Christmas…..The rapper first gave Just Eat the Snoop Dogg treatment back in May. Billed as 'this year's biggest collaboration'' the campaign saw Snoop jazz up its jingle – 'Did Somebody Say Just Eat?' – doggystyle. Created by McCann, who won the newly-unified account back in 2018, the fresh tagline was a marked departure from the reign of Karmarama which focused on the 'magical world' of Just Eat's service." — The Drum, Snoop Dogg fronts Just Eat's festive ad spitting bars about fried chicken stockings
Why it was effective: "Globally, the Dutch-based business — which reportedly paid rap star Snoop Dogg £5.3million to front its summer ad campaign — racked up orders of 151.4-million in the quarter to the end of September." — Metro UK, Business briefing: Rap boost — Snoop Dogg in Just Eat ad
Interactive video content
Who worked on it: Tate Law — Stanley Tate
What they did: "Tate Law is an organization that helps students with their student loan problems. We've helped manage $400 million worth of student loans so far. Last year, because of the pandemic we were forced to go 100% remote. This took a toll on our sales process and we were forced to rely on online channels only. Thanks to referrals and some online funnels we were able to bring qualified traffic to our homepage. But our conversion rates were quite low. After a lot of experimentation, we finally decided to settle on a video chatbot that would reply with pre-recorded videos of mine. It would eventually lead them to schedule a call with me. It was an instant hit. Our conversion improved by 654%.
Why it was effective: "It was a huge success because it respected our customers' time. They were given hyper-specific information based on what they asked for. It was such a contrasting experience compared to an explainer video explaining the whole service."
Additional context: "Many delighted customers said that the whole experience mimicked a live video call and gave a personal touch. It was a very efficient way to give them a feel of what kind of person I am and how I work. The best part — being a bot, it works 24/7/365!"
Digital PR
Who worked on it: NeoMam Studios
What they did: "World heritage sites exist in constant danger of degradation or destruction. From militants to motorists, earthquakes to urbanization, these meaningful landmarks face both human-made and natural threats.
UNESCO's List of World Heritage in Danger draws attention to sites at risk of losing the characteristics that make them special. By definition, these structures are significant to 'all the peoples of the world……' We worked with architects, Jelena Popovic and Keremcan Kirilmaz and industrial designer Erdem Batirbek to research and illustrate six of these legendary locations for the best online experience: a series of gif animations reconstructing each site from how it looks now to how it looked when first built."
Why it was effective: Ultimately, they acquired 211 backlinks from unique domains due to this initiative. Additionally, "time doesn't stand still. Human culture is built from moving parts. The way we define, preserve, and interact with sites of importance says as much about who we are as the monuments themselves."
Holiday-focused campaign
Who worked on it: NASA's Exoplanet Exploration Program Office
What they did: "With Halloween just around the corner, NASA has released its latest Galaxy of Horrors posters. Presented in the style of vintage horror movie advertisements, the new posters feature a "dead" galaxy, an explosive gamma ray burst caused by colliding stellar corpses, and ever-elusive dark matter; the posters are also available in Spanish."
Why it was effective: "'The poster art is a really fun way to imagine one of these happening," said Racusin. "But I wouldn't want to be those space travelers!'"
Additional context: "As fun and creative as all three posters are, they're based on real phenomena. In a dead galaxy, new star birth has ceased and most remaining stars are the long-lived variety, which are small and red, giving the galaxy a crimson glow. Likewise, when dead stars collide, they sometimes create a gamma ray burst, or the brightest type of explosion in the universe. And while dark matter may sound like it's right out of a Halloween tale, its gravity keeps stars inside galaxies and hold groups of galaxies together in clusters — yet scientists don't know what this invisible stuff is made of."
At the end of the day, the core commonality between all these marketing strategies is a memorable content experience. So, yes, while it may take extra time or creative energy to think outside the box and concoct a marketing initiative on par with any of the examples above, the long-term benefits outweigh the short term ones. Because to be memorable is to be reliable — and to be reliable, as an organization, gets you so much further than your competitors.
To learn more about how to deliver the extra 1% to your target audiences time and time again, check out our ebook.