Editor's note: Originally, the Lucidpress blog featured two different blog posts that highlighted two eras — past and present — of Black graphic designers. In an effort to ensure the post accurately reflects the folks featured in it and to honor the need for diverse representation in graphic design, we have combined the two blog posts into one and audited them with up-to-date information.
At Lucidpress, we're passionate about great design and inspiring everyone to create beautiful things. So we're delighted to bring you this list of influential Black designers, reaching back to the beginning of the 1900s and continuing up to the present day. Let's dive in!
Charles Dawson
We start with Charles Dawson, who was born in 1899. He became well-known in the 1920s-30s for his illustrated advertisements, especially for beauty products and Black artists. Unsurprisingly, his journey includes many firsts which paved the way for students after him to pursue their passions.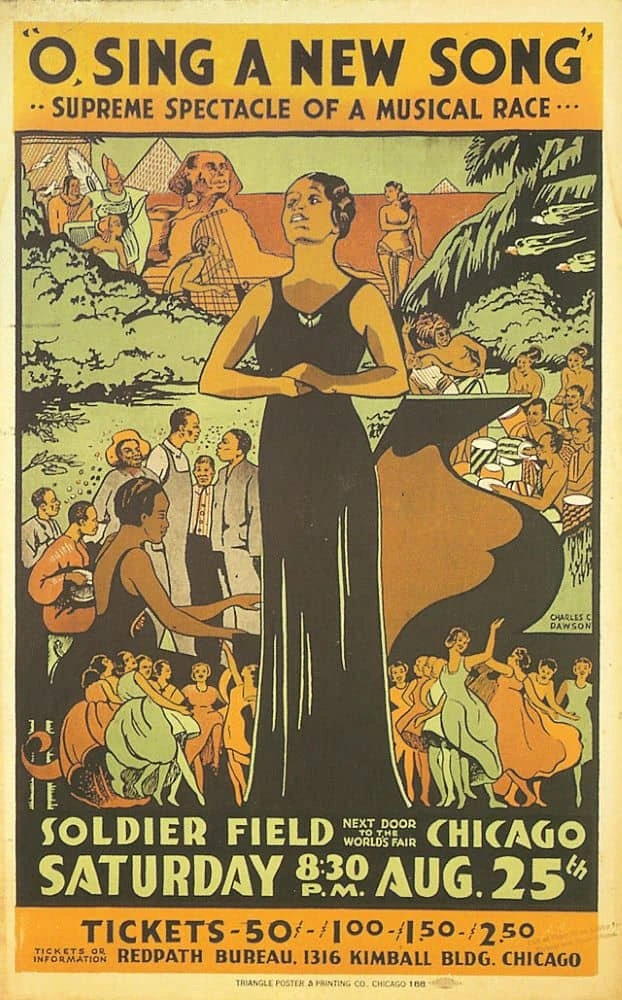 "O Sing A New Song" musical poster
In 1907, Dawson was the first Black student admitted to the Art Students League in New York. It was a challenging environment where he faced many instances of bias and discrimination. In 1912, he took the summer to work in a buffet car and save tuition for the Art Institute of Chicago, which he observed was "bias-free." An active student, Dawson was involved in several jobs and student organizations. He was a founding member of the Arts and Letters Society, the first Black artist collective in Chicago.
Dawson started working for Chicago Engravers in 1919 and departed three years later to become a freelance designer. With fellow alumni from the Institute, he established the Chicago Art League, an exhibit group for Black artists. Throughout his career, he would break more barriers:
In 1927, his Negro in Art Week exhibition at the Art Institute of Chicago was the first show of African-American art at a major American museum.
In 1934, he was the only Black artist with a substantial role in the Century of Progress Fair. His illustrated mural of the Great Migration was displayed by the National Urban League in the Hall of Social Science.
For much of the 1930s, Dawson worked for Valmour Products. In 1944, he became the curator for both the Museum of Negro Art & Culture and the George Washington Carver Museum, where he served until his retirement in 1951.
Learn more about Charles Dawson at AIGA.org.
Aaron Douglas
Aaron Douglas was also born in 1899, but his contributions to the Harlem Renaissance (then called the "New Negro Movement") helped to propel the art style forward. He blended the geometric shapes of Art Deco, the linear rhythm of Art Nouveau, and the rich traditions of African art to create something entirely new.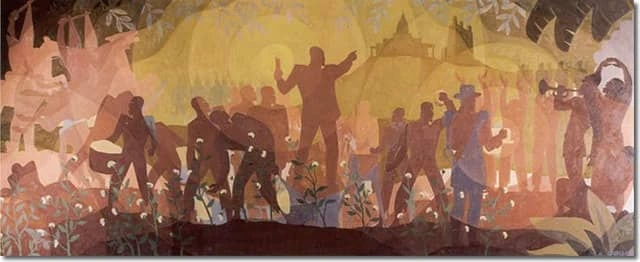 "Aspects of Negro Life" mural
Graduating with a BFA from the University of Nebraska in 1922, Douglas taught art in Nebraska and Missouri high schools. In 1924, he moved to New York to apprentice for Winold Reiss. After designing magazine covers for Opportunity, The Crisis, FIRE!!, and Harlem, he became a highly sought-after cover illustrator, especially among Black writers.
Douglas continued to shape the Harlem community, crafting several murals including the famous Aspects of Negro Life. In 1938, he moved to Nashville, Tennessee, to found the art department at Fisk University—a department he chaired for nearly three decades before retiring in 1966.
Learn more about Aaron Douglas at AIGA.org.
LeRoy Winbush
We jump forward a few years to LeRoy Winbush, who was born in 1915. His ambition might be summarized best this way: though it took him 11 years to be accepted as the first Black member of the Art Directors Club of Chicago, it took him only five more to become its president.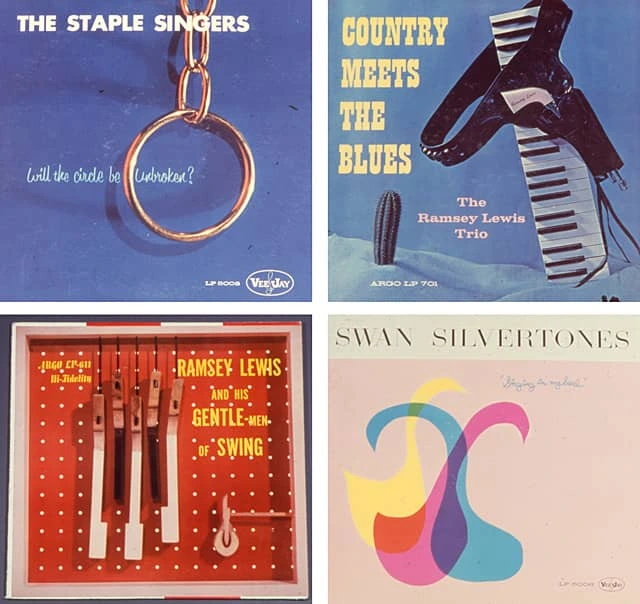 Album cover designs
Winbush started designing in 1936, merely one year after high school. He apprenticed making signage, murals and flyers. When he joined the sign shop at Goldblatt's department store, he was the only Black employee. Seven years later, he was the company's Art Director, overseeing a staff of 60 people.
In 1945, he founded Winbush Associates, his own design firm. Colleagues say he split his day between art-directing for Consolidated Manufacturing Company and for Johnson Publishing (Ebony, Jet). His career spanned many highlights:
In 1959, he was the chairman for the International Design Conference in Aspen.
In 1964, he helped design Illinois' exhibit for the World's Fair, including an animatronic Abe Lincoln that became the prototype for Disney's Hall of Presidents.
In 1985, he helped design an underwater coral reef in the Living Seas pavilion at EPCOT.
Winbush also gave back to his community through education. Despite having no formal education himself, he taught visual communication at School of the Art Institute of Chicago. He also developed a long-term exhibit about sickle-cell anemia for Chicago's Museum of Science.
Learn more about LeRoy Winbush at AIGA.org.
Thomas Miller
Thomas Miller was born in 1920. When he graduated from the Ray-Vogue College of Design in 1950, he was the institution's only Black student. Soon afterwards, he was one of two to be accepted into the Society of Typographic Art.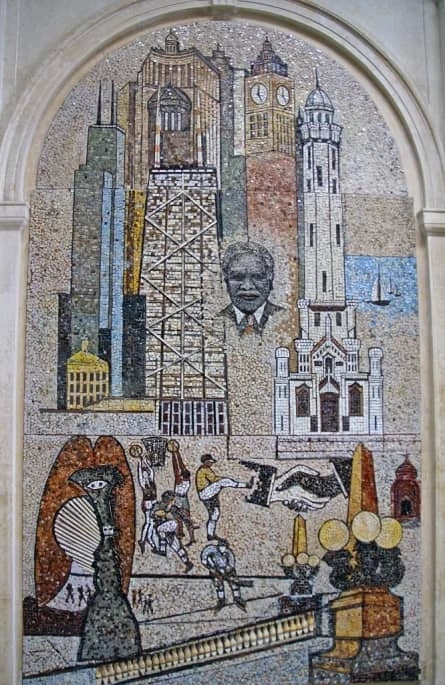 Founder's mosaic at DuSable Museum of African American History
Miller enjoyed decades as a successful commercial designer. After working for Gerstel/Loeff, he joined the international design firm Morton Goldsholl Associates, where he worked for 35 years on large ad campaigns, such as 7-Up's major redesign in the 1970s.
When he wasn't working, Miller still followed his own artistic passions, creating oil paintings and monotypes in his signature style. One of his most well-known projects can be seen today in the DuSable Museum of African American History: he created mosaic portraits of the museum's eight founders.
Learn more about Thomas Miller at The History Makers and Wikipedia.
Emmett McBain
A graduate of the Illinois Institute of Technology, Emmett McBain (born in 1935) also studied at the Ray-Vogue College of Design as well as the American Academy of Art. He became a designer for Vince Cullers and Associates, the first Black-owned ad agency. But that wouldn't be the last time he was a pioneer in African-American advertising.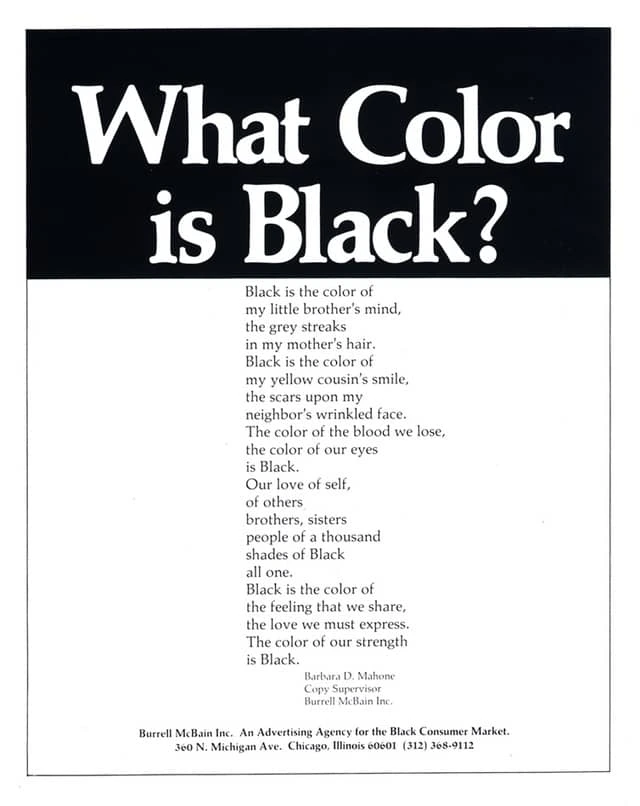 "What Color is Black?" poem advertisement
McBain enjoyed a varied design career, from being Playboy's promotional art director to designing album covers for Mercury Records. He worked for J. Walter Thompson and Associates, where he took part in Ford's 1964 campaign to introduce the Mustang.
In 1971, McBain partnered with Tom Burrell to form Burrell McBain Inc. This ad agency pioneered advertising to African-American markets and introduced corporations to the concept that "Black people are not dark-skinned white people." Their campaigns recognized and emphasized the demographic and cultural differences that had been previously ignored in mass media. Though the agency is still around today as Burrell Communications Group, McBain left in 1974 to pursue art and support Black artistry.
Learn more about Emmett McBain in this NewCity article.
Archie Boston
In one of his most famous ads, Archie Boston leans over a table of pens and eyes the camera. "I told Pentel what to do with their pens," the headline declares. "And they did it." It's a single example plucked from Boston's long career of self-aware, provocative work.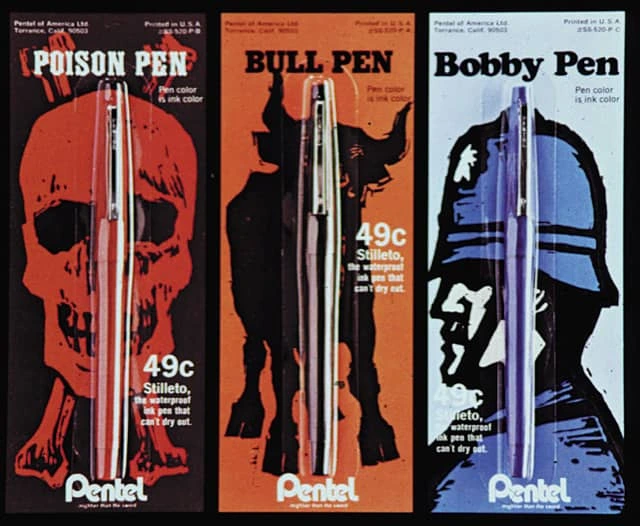 Pentel packaging designs
Born in 1943, Boston attended Chouinard Art Institute (later called CalArts) in 1961—and nearly dropped out to take a job in advertising. Instead, he took an internship at Carson/Roberts during his senior year. After working with his brother Brad on a variety of projects, the two founded Boston & Boston design in 1967. They never shied away from race in their work, opting instead to acknowledge it directly and challenge audiences to rethink their assumptions and prejudices.
In 1969, Archie joined Botsford Constantine and McCarthy for eight years. During his time there, he also founded Archie Boston Graphic Design and began taking clients in 1973. Later he became the first Black president of the Los Angeles Art Directors Club.
From his 20s onward, Archie has been a teacher. He started at Chouinard, and currently he's a professor at California State University Long Beach (CSULB), where he's taught for nearly 40 years.
Learn more about Archie Boston at AIGA.org.
Sylvia Harris
The first female designer on our list, Sylvia Harris was born in 1953. She earned her BFA in communication arts and design from Virginia Commonwealth University, and her MFA in graphic design from Yale University.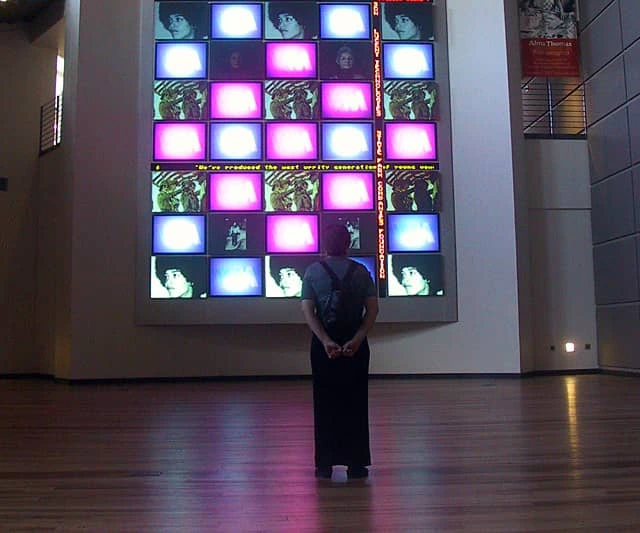 Exhibit design for The Women's Museum
Harris spent much of her career in the public sector, planning and improving the communities around her. She started as a designer for WGBH, Boston's public TV station. From there she moved on to The Architects Collaborative (TAC) headed by Walter Gropius, and then the prestigious Skidmore, Owings and Merrill (SOM). It was at SOM that Harris got involved in environmental urban planning; her clients there included the Massachusetts Bay Transit Authority and the U.S. Department of Transportation.
In 1980, along with two partners, Harris founded Two Twelve Associates, a graphic design consulting firm. She worked on projects for many clients, including the New York State Council of the Arts, Port Authority of New York and New Jersey, and the Central Park Zoo. She also taught design students at Purchase College State University and at Yale.
Learn more about Sylvia Harris at AIGA.org.
Gail Anderson
Gail Anderson was born in 1962 and studied at the School of Visual Arts in New York. The art of words and letters have played a major role in her design career, starting from the beginning when she worked at Vintage Books and The Boston Globe Sunday Magazine. As an expert in conceptual typography, she works with all sorts of materials—traditional and non-traditional—to create eclectic expressions of style.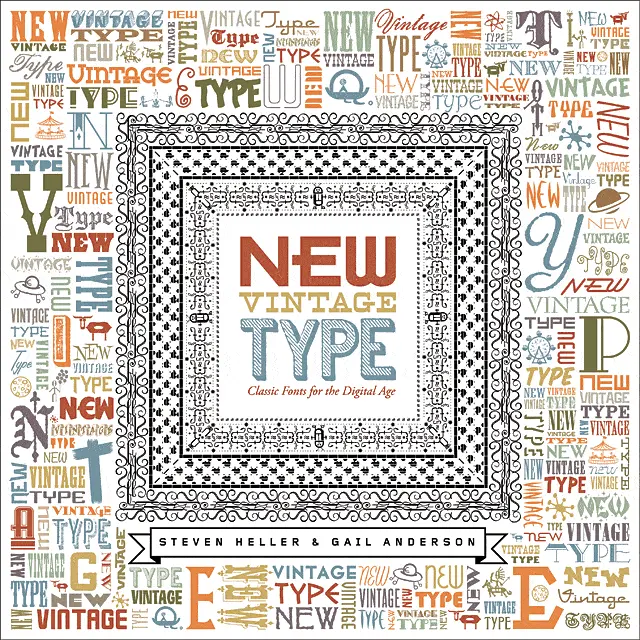 "New Vintage Type" book cover
Anderson was an impressive fixture at Rolling Stone Magazine for 15 years. Starting as an associate in 1987, she rose to become its Senior Art Director before departing in 2002. From there, she joined SpotCo, one of New York's largest entertainment design agencies. Again, she rose to the top to become its Creative Director before departing in 2010.
Residents of New York City are likely familiar with Anderson's work without even realizing it. Her poster designs for Broadway and off-Broadway plays have been hung all around the city and featured in outdoor transit advertising.
Currently, Anderson is a partner at Anderson Newton Design with Joe Newton. She's also a faculty member at the School of Visual Arts, and she's co-published several books on typography and graphic design.
Learn more about Gail Anderson at AIGA.org.
Eddie Opara
Born in England in 1972, Eddie Opara studied at the London College of Printing and at Yale University. After earning his MFA in 1997, he moved to New York City to work for Imaginary Forces.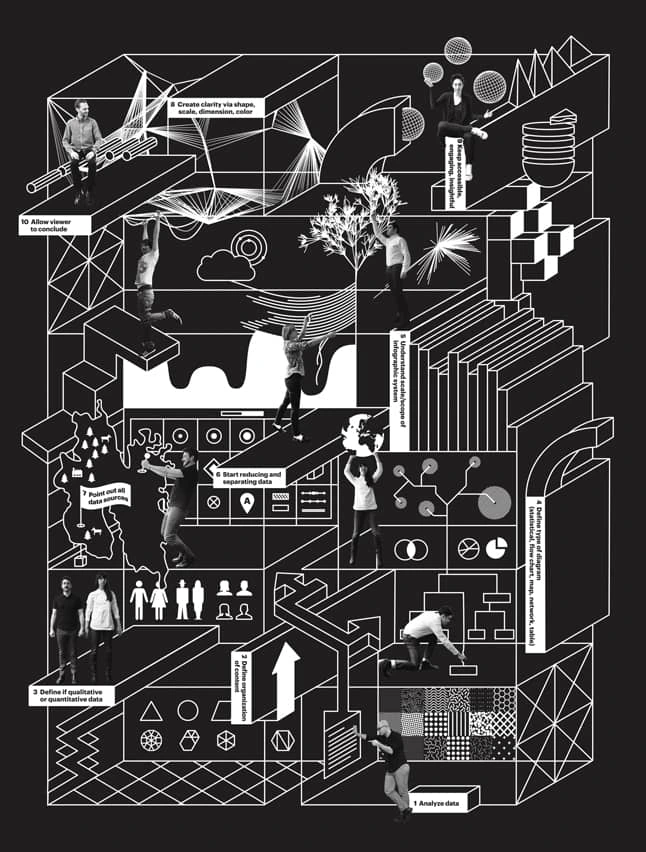 Infographic about infographics for Fast Co.
It wasn't too long after that when Opara became the Art Director for 2 x 4, the influential design studio. In 2005, he founded his own interactive design studio, The Map Office, in New York and began work for clients such as the Studio Museum in Harlem, the Architecture Research Office, the Queen Museum of Art, and New York University. In 2010, Opara joined Pentagram as a partner.
Opara's work sits at the intersection of design and technology. He has earned numerous awards in his career, including a Gold Cube from the Art Directors Club. His work is the permanent collection of the Museum of Modern Art (MoMA). In 2012 and 2014, he was named one of Fast Company's 100 Most Creative People in Business. Today, he's also a senior critic at Yale.
Learn more about Eddie Opara at Famous Graphic Designers.
Michele Washington
Michele Washington, who studied at the School of Visual Arts and Brooklyn's Pratt Institute before working for Vogue Butterick Patterns. Her career in media is wide-ranging, from newspaper design at the Chicago Tribune and The New York Times to editorial art direction at Essence and Self magazines.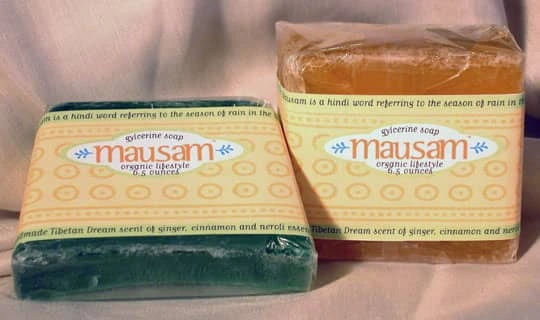 Mausam product packaging designs
Washington has taught a grad-level exhibition class at New York's Fashion Institute of Technology (FIT). She founded and leads her own design firm, Washington Design, in Brooklyn's DUMBO neighborhood. Today she also provides creative direction for Cox Matthews Associates and user research for Cerebral Design.
Multi-cultural influences abound in Washington's work, as her colorful designs often incorporate language, patterns, and textures from many cultures around the world. One example is the bright and earthy product packaging for her line of natural home & body products. Many of her design influences are featured in articles she's written for her website, CulturalBoundaries.com.
Learn more about Michele Washington at AIGA.org.
Dana James Mwangi
"Creatives can do good business." That's the headline on Mwangi's website , and this mantra captures her holistic approach to web design, branding & entrepreneurship.
If you're worried you're not creative enough, or your ideas are just too far-fetched to work, Mwangi has something to say about that — her words are inspiring and certainly ring true if you work in design or any creative field.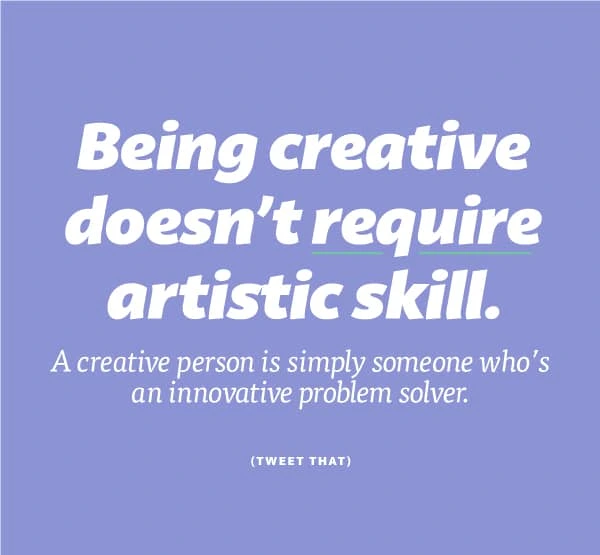 @danajamesmwangi | @cheerscreative
Timothy J. Hykes
Tim Hykes is a UX consultant and frequent speaker at design conferences including Adobe Max, Design + Diversity, and AIGA. In fact, he's become a leader in AIGA, the largest community of design advocates in the nation.
He's also a co-founder of the Design + Diversity conference. "The Design + Diversity conference explores proactive ways to make the design industry more diverse…This is the only conference that focuses on diversity issues in the design field. This event provides a platform for constructive conversation among those who design, innovate, and lead."
@timothyhykes | @plusdiversity
Hassan Rahim
A self-taught artist and designer, Hassan Rahim has developed an enigmatic style and dark sensibility that's landed him work with clients like Nike, Urban Outfitters, Warp Records, and Marilyn Manson. According to an interview with Eye on Design, his big break came when a skate brand noticed his designs on MySpace and reached out to offer him work. He was 17 years old.
Antionette Carroll
Antionette Carroll sees design differently. In a world where everything has been designed—including systems of inequality—we can use design as a system to create a more equitable world. In her powerful TEDx talk (Carroll is a 2018 TED fellow), she introduces this concept and challenges us to find ways to intentionally redesign our communities.
In line with this mission, Carroll founded the Creative Reaction Lab, a nonprofit that "educates, trains, and challenges cities to co-create solutions with Black and Latinx populations to design healthy and racially equitable communities." She calls this new form of creative problem-solving Equity-Centered Community Design.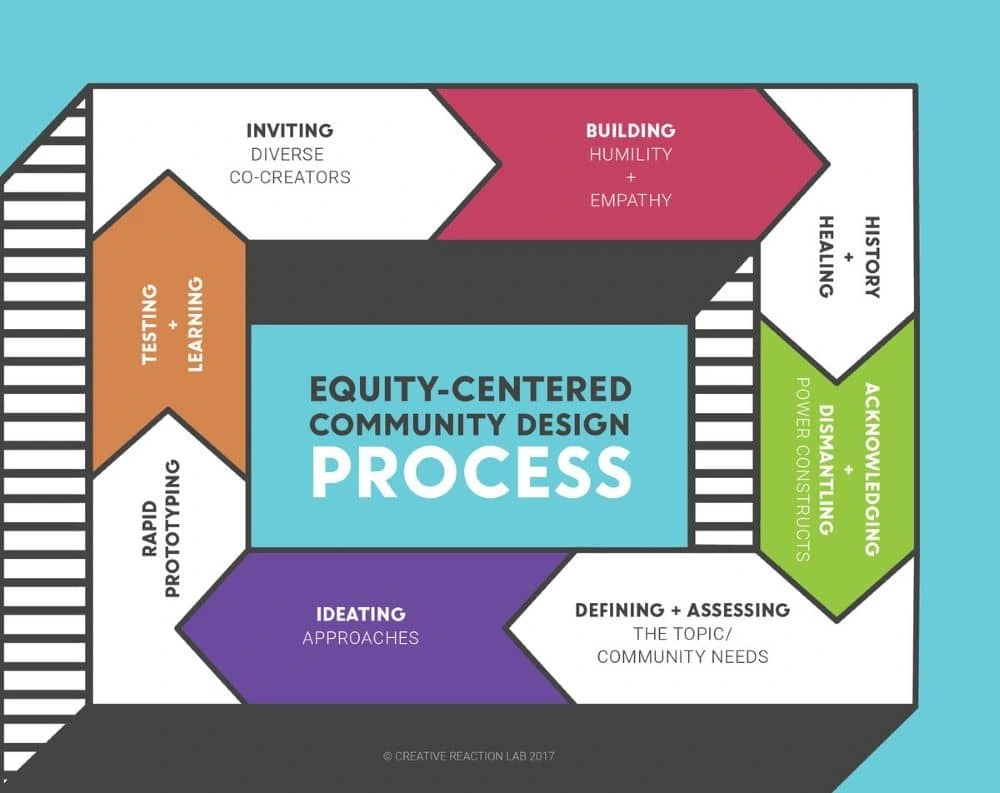 Currently, Carroll is an AIGA National Board Member. Along with Timothy J. Hykes (who we introduced earlier in this list), she's also a co-founder of the Design + Diversity Conference.
Jewel Burks
Jewel Burks has the distinction of working for and partnering with some of the biggest brands in the tech industry, from Google and Amazon to Collab Capital. Even more impressive is the fact that she founded and sold a tech startup called Partpic, a program that uses visual search algorithms to streamline the purchasing of manufacturing parts.
Burks is currently a board member for Goodie Nation, a nonprofit that supports innovative problem-solving in underserved communities. "The big thing I want in starting a business is to make a difference in my community," she says on her website. As one of Forbes' 30 Under 30, she's off to an incredible start.
Nakita M. Pope
Nakita M. Pope is an experienced branding strategist with nearly 20 years in the industry. She holds the fabulous title of Chief Chick at Branding Chicks, her boutique branding agency. Branding Chicks specializes in women-owned businesses and female-centric brands. She works with them to narrow their focus, boost their confidence, and clarify their messaging so it resonates with their audience.
Pope is currently a diversity and inclusion officer for The Creative Circus, an advertising school where students can build their portfolios. She's also a board member of AIGA Atlanta and a member of the AIGA National Diversity & Inclusion Task Force.
"I love the strategy of design. I love how designers think and solve problems visually," she says in an interview with 28 black Designers. "As I've morphed into a brand strategist, I realize just how much strategy I was already doing as a designer and how that is what makes the difference between design that is simply aesthetically pleasing and design that is smart and achieves an objective."
@brandingchicks | @realbrandingchicks
Dian Holton
Dian Holton is the Deputy Art Director for AARP. When she isn't designing and overseeing creative work there—such as AARP's The Magazine and TheGirlfriend—she also creates compelling window displays and mannequin styles for The Gap. Her vibrant, fresh design sensibility makes her portfolio (and her social media feeds) a visual delight.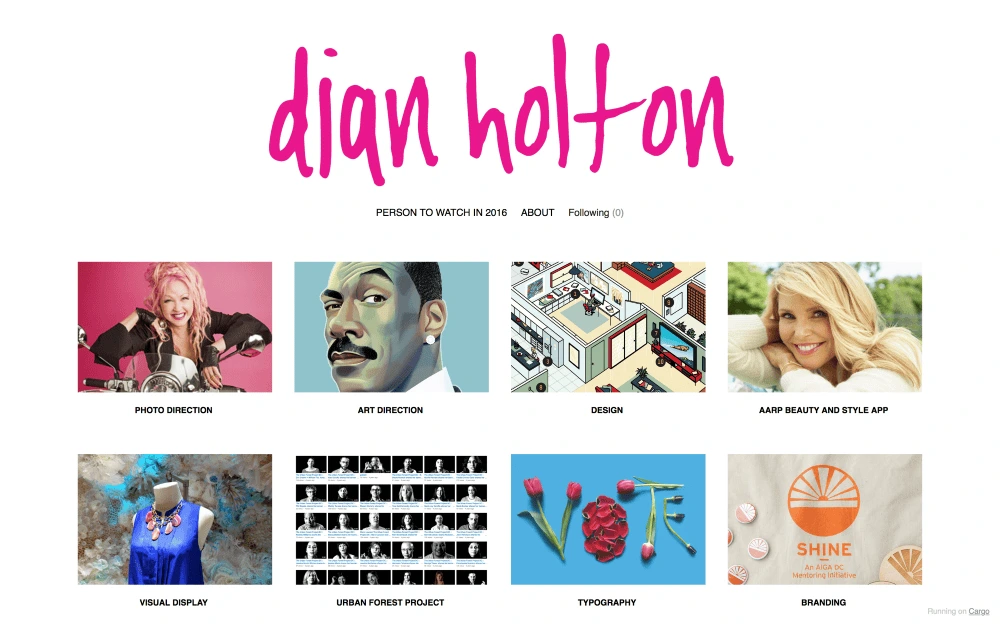 A graduate of the Yale School of Management, Holton serves as the Mentoring Director for AIGA's Washington, D.C. chapter, where she oversees a mentoring speaker series with a local high school.
A post shared by Dian Holton (@dianholton) on Feb 1, 2018 at 8:52pm PST
Check out Holton's awesome Daily Digits series, where she photographs numbers made of daily objects (like flowers, hairpins and gummy worms). The project just surpassed 1,000 posts, and we can't wait to see what's next.
Wrap-up
This is only a handful of the incredible Black designers who've shaped our visual culture and continue to influence it today. It's important to recognize not only their talent but their determination to overcome any obstacles and pave the way for future designers. Major thanks to the AIGA for being an invaluable resource in researching this post. Another round of gratitude for the African American Graphic Designers group on Facebook for being a constant source of inspiration and for introducing me to many of the folks on this list.