For savvy salespeople, it's important to know how to craft convincing language. Words are powerful tools. They can evoke strong emotions and spur people towards taking specific actions. If you want to craft compelling messages that influence people to purchase, consider using these tried-and-true trigger words.
1. Free
Even with so many advertisements that use the word 'free' for things that actually come with a price, people are still attracted to this word because it taps into our overwhelming hunger for more. We envision all the new experiences we can have with the free product, and it starts to feel like a need rather than a desire. The word 'free' immediately ignites our imagination with new possibilities.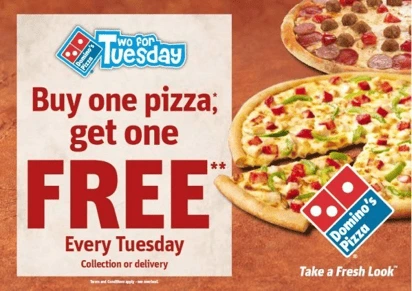 2. Easy
This one is self-explanatory. 'Easy' implies convenience, comfort and quickness—although it doesn't actually guarantee that the service will be any of those things. Most of the time, marketers use this word to describe a simple, uncomplicated process, but the unspoken implications of this word help to sell it even more.
3. Now
The word 'now' is often used in a phrase to indicate time, which piques customer interest because people naturally like instant gratification. Think of all the 'now' phrases that you've seen in calls-to-action and promotions alike: Save Now, 30% off Now, Get Samples Now, etc. Simply indicating that the reward will be immediate makes the offer more enticing.
4. Save
Who doesn't like saving? The word 'save' rings a bell and reminds us of our truest desire: to preserve and expand our resources. We've become so invested in this principle that promotions actually convince us to spend before we 'save.' It seems counterintuitive, but it still works because we believe that we can save money (or time, or hassle) by spending it first.
5. Package deal
As we know from the telecom and cable industries, bundling products together is a wise way to drive more sales. Giving your customers the opportunity to purchase package deals speaks to their desire to get more with less money. It's the 'bang for your buck' mentality that drives this marketing phrase forward.
6. Premium
Labeling a product or service as premium might intimidate those who aren't looking to spend more than they need to, but 'premium' works especially well with offers that indicate limited availability and discounted prices, such as Premium Package or Premium Deal. When paired with the right offer, 'premium' creates a sense of scarcity that encourages action.
7. You
Addressing a customer directly singles them out from the crowd and creates a sense of conviction. One of the most popular advertisements that exemplifies this word was James Montgomery Flagg's "I want YOU" poster for WWI recruitment. The Uncle Sam poster is possibly the most famous poster ever due to its iconic illustration and commanding punchline: "I want YOU for U.S. Army." Using the word 'you' is much more persuasive than addressing the general public. Imagine if the poster simply illustrated a cross-armed Uncle Sam with the words, "I want everyone in the U.S. Army." Since no one is being singled out, there would be much less conviction and the message wouldn't have the same profound impact.
8. No obligation
Have you ever wondered why service providers always leverage the term "No contracts"? The thought of being forced into a commitment understandably repels customers. No one wants to be trapped by a contract. Therefore, to reduce friction, it's important to state that a service or product does not come with any strings attached. Give customers the reassurance that they aren't bound to any hidden obligations, so they can explore your brand without fear.
9. New
New Arrivals and New Markdowns sound tempting to the itchy buyer because it taps into the fear of missing out. They want to be the first one in, so they get to see what's new before anyone else does. They get to be 'in the know' and have access to the best items or deals.
10. Limited
Similar to the word 'premium,' the word 'limited' creates a sense of scarcity that motivates consumers to make a purchase because the items won't be there for long. The word 'limited' might even be better than 'premium' in some instances, because it doesn't come with the implication that the limited item will be higher in price.
11. Ultimate
'Ultimate' often functions as a synonym of 'best.' It can also be used to indicate a comprehensive or all-encompassing experience. When a promotion contains the word 'ultimate,' there is an unspoken understanding that whatever is on offer must be of great quality. It might not be the first, but it's the ultimate.
12. Professional
There's something about the word 'professional' that gives an item or service more authority and credibility. It often implies a higher standard. Without being fully aware of it, when we see this word, it brings into our mind what professionalism should look like—and we apply that to the promoted product or service.
13. Competitive
Labeling a product or service as competitive helps the customer envision how multiple products could be compared to one another—and how the one that's most 'competitive' is the winner. Everyone wants to be on the winning team, and competition drives us to constantly improve. When you say your brand is competitive, you're making a promise to the customer that you'll always strive to be the best.
14. Sale
The word 'sale' ties back into the idea of saving, because it implies that the consumer can save money by purchasing the sale items now. Sales have worked wonders since they were invented, because they wrap together so many concepts: discounts, limited time, availability. Just be careful not to run 'sales' all the time, because customers will get used to it and always expect your prices to be low. Sales should be events that your customers look forward to.
15. Results
'Results' plays on our desire for instant gratification. Seeing that the product or service promises fast results or even guaranteed results, we sometimes can't help but jump at the opportunity. It also helps to have proof of what a product or service can do for us, so we can better envision how it will improve our lives.
You may have seen all of these words used over and over again, yet they still retain their power. This is because our brains have learned to respond to these trigger words through social conditioning. We're inclined to want more and higher quality at little to no cost, even if it seems unrealistic.
These trigger words might work in drawing customers in, but they won't contribute to your brand's longevity if they are only empty promises. To make the most of these words, use them sparingly and only when you can deliver exactly what you promise. That way, you'll earn customer loyalty and a better reputation.