To the average person, designing logos seems like a simple task—you just make a small circle or rectangle and put the brand name on it. But of course, it's not nearly that easy.
To help a brand capture its personality and really stand out takes a lot of careful consideration and design iteration. If you're new to the field of logo design, here are 8 tips for designing logos that don't tread on overly well-worn ground.
1. Avoid clichés
Every year, we see innovative trends in logo design. It's good to keep up with trends and experiment with them for yourself, but don't fall into the trap of using the same idea over and over.
For a few years, the "hipster" logo was very popular. Featuring a pseudo-vintage look, these logos eschewed simplicity in favor of lots of text and symbols. This look became so ubiquitous that it became a joke within the design community, spawning satirical sites like Hipster Logo Generator.
A current design trend to keep an eye on is gradients. Gradients have been a big no-no for at least two decades, but they're now enjoying life in the limelight again. You don't have to look any further than the recent Instagram rebrand to see it in action.
In the long run, it's a better idea to stick to solid design principles and avoid clichés.
2. Embrace unique design
Originality and uniqueness make it easier to catch a viewer's eye, and custom lettering is a great way to embody both traits. Additionally, it's harder to copy than a commonplace font.
The quintessential example of custom lettering is, of course, Coca-Cola's logo. As one of the world's oldest and most established brands, Coca-Cola's logo has stood the test of time and continues to be instantly recognizable.
3. Create a visual double entendre
What's a visual double entendre? Essentially, it's a double meaning. If designed in this way, a single logo can give the impression of two different images.
For example, in this logo for Lion Bird, you can see two animals: a bird opening its wings and the face of a lion. Viewers love designs like these because, once they discover the double meaning, they feel like they're in on a secret.
4. Don't underestimate color
Color plays an integral role in logo design, and its importance cannot be understated. A brand's color palette sets the tone for its communications, and people often remember a logo by its colors.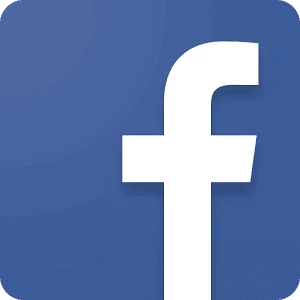 You know these by heart: Home Depot is orange, Target is red, Starbucks is Green, Facebook is blue, UPS is brown, and Apple is white. While colors are shared with countless other brands, these brands have been able to lock down these colors in consumers' minds.
5. Create a sense of motion
It's possible to create dynamic logos that invoke a sense of motion without actually moving. The advantage of this over, say, a GIF design is that GIFs aren't supported in every medium—like print, for example. Creating a sense of motion in a still image will help to preserve the brand message everywhere.
Twitter's logo is a great example of this. In the past, the bird was sitting down in a passive stance. Now it's moving upward in flight, reflecting Twitter's speed and its evolving technology. This tactic works well for brands which have mascots.
6. Keep it simple
In logo design, simplicity is certainly the best policy. Simple, powerful logos are often the winners in the long run. For example, Apple and Nike's logos are simple but well-known among millions of people.
Remember: even though simple design is the goal, it's still important to be unique. Would Nike still have succeeded with a traditional check mark? Would Apple's logo still be as compelling without that bite taken out?
7. Remember balance & symmetry
Keeping the previous examples in mind, you can see that balance and symmetry are vital factors in logo design. Look at how Apple's logo employs proportionate circles along with symmetry to maintain balance and aesthetic quality.
8. Tell the story behind your logo
Every logo has its own story. In some cases, the story is almost as interesting as the logo itself. Either way, storytelling can draw people into your brand, so make it count.
Do you know the story behind Apple's logo? Ronald Wayne (sometimes called Apple's third founder) designed a logo in which Isaac Newton sat under a tree with a bright apple shining above his head. A year later, Steve Jobs commissioned another logo. The reason? He thought people might confuse the original image for a tomato. Thus, the apple with a bite was born.
We hope these simple tips offer a peak into the complex world of logo design. By following this advice and avoiding the pitfalls, you should be well on your way to brainstorming a compelling logo for your brand or business.