If you're thinking about pursuing a design career, you probably already know that you should learn from those who came before you and left a permanent mark in the world of graphic design. Being familiar with the big names and their influential works will provide inspiration as you learn from the best.
There are hundreds of designers who have bent the rules and challenged boundaries, completely changing the way we see design. But today, we're looking at just 5 pioneers of modern graphic design that we think you should know.
1. Milton Glaser
Milton Glaser is one of the most successful graphic designers in the world. He's an American, most famous for his "I love New York" logo. He designed it in 1977 to promote tourism in the city, and it's become the most widely distributed logo ever.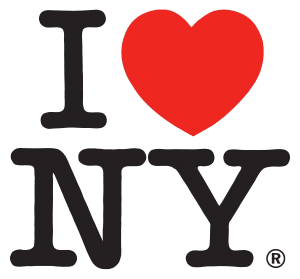 His other masterpieces include the Brooklyn Brewery logo, the DC Comics logo and a psychedelic Bob Dylan poster, among a number of stunning designs that made him one of the most celebrated graphic designers ever. He's received many awards for his work, and many pieces have found permanent homes in the collections of art museums. He was also the first graphic designer to receive the National Medal of the Arts award from President Obama in 2009.
2. Stefan Sagmeister
Stefan Sagmeister is an Austrian graphic designer and typographer who started his design career at the young age of 15. He's based in New York, where he's co-founded a design agency with Jessica Walsh called Sagmeister & Walsh Inc. He introduced his first agency (Sagmeister Inc.) to the design world in 1993 with a nude photo and has continued to produce provocative designs that rarely fail to capture an audience's attention.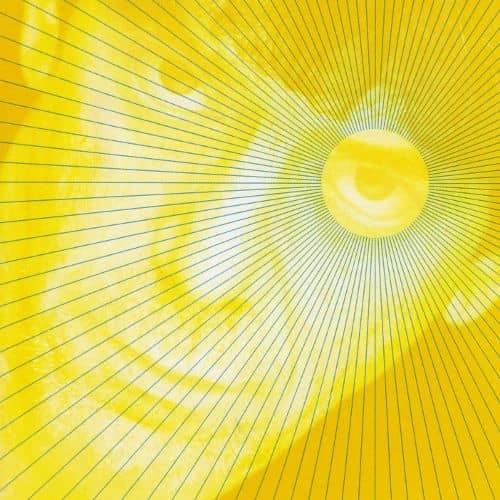 He's known for unorthodox, thought-provoking designs and has worked with a number of artists. Some of his famous clients include HBO, the Rolling Stones, and the Guggenheim Museum. He's also collaborated with musicians Lou Reed and David Byrne. The artwork he created for Reed's album Set the Twilight Reeling is particularly striking.
3. Neville Brody
Neville Brody is an English graphic designer, typographer and art director. He founded Research Studios (now Brody Associates) and works at the Royal College of Art in London as the department head of Communication Art & Design. He's widely known for his work in the magazines Arena and The Face. He also redesigned The Times newspaper (introducing the Times Modern font) in 2006. Many of his works are included in the permanent collection of New York's MOMA.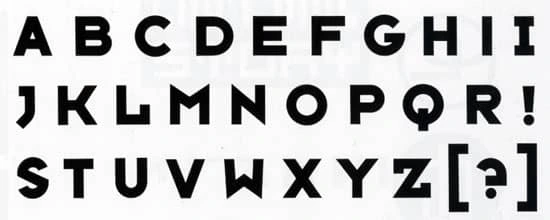 He's famous for designing album covers for artists like Depeche Mode, the Bongos, and Cabaret Voltaire. He once said: "Design is more than just a few tricks to the eye. It's a few tricks to the brain." That is exactly what his designs accomplish—they carve their way into the mind, where they inspire us to see the world through different glasses.
4. David Carson
David Carson is an American graphic designer and art director who is best known for his "grunge" typography that defined a new era in graphic design. He was the art director of Ray Gun magazine and once used Zapf Dingbats as the font for an entire article in the magazine—a font that contains only symbols.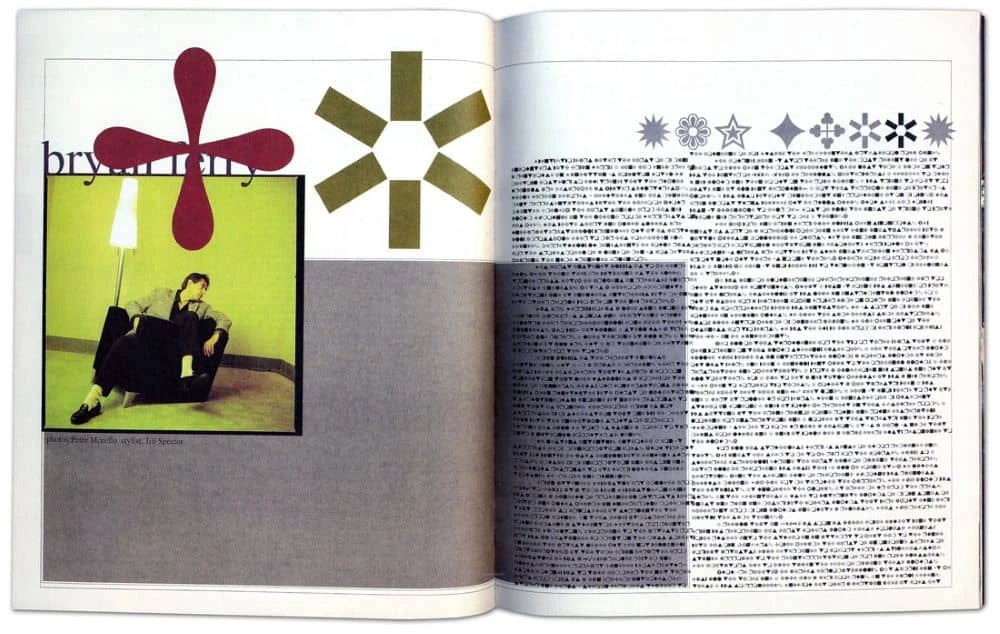 That is exactly why his designs are so compelling—because he is bold and not afraid to experiment with our assumptions. He thinks beyond common practices in design and typography, which makes his work unique and, often, mesmerizing. Interestingly, he was also a professional surfer and ranked as the 9th best surfer in the world in 1989.
5. Paula Scher
Paula Scher is an American graphic designer and educator whose impact and influence run deep. In 1991, she became the first female principal at the design studio Pentagram, and she's widely known for designs that offer bold identity and outstanding visual personality.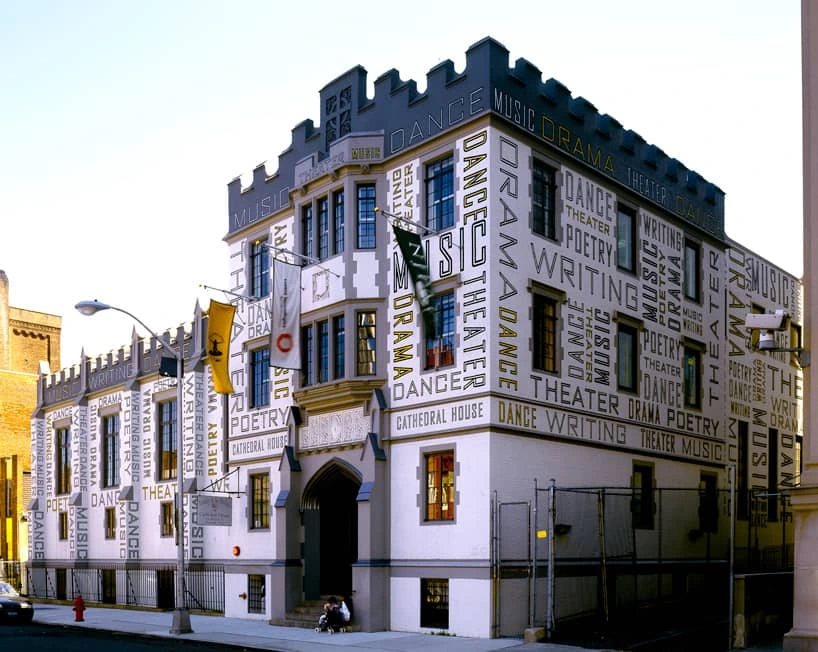 Some examples of her design work include the logos for Microsoft Windows 8 and Office 2010, as well as branding for The Public Theater, the New York Shakespeare Festival in Central Park, the Museum of Modern Art, The Metropolitan Opera, and the New York City Ballet. She also designed the interior for the New Jersey Performing Arts Center and created a middle-school program for environmental graphics in Brooklyn. She's a renowned painter whose works go beyond the realm of graphic design.
Key takeaway
Learning from the greats will certainly inspire you and get your creative juices flowing. Have these five inspired you in your work? Who else would you add? Tell us which designers inspire you below, and we just might include them in a future post.
Bonus: ASMR for graphic designers
Need a laugh? Put on those headphones and settle into this vector-tracing, Comic-Sans-destroying, design-thinking ASMR experience.