Sometimes the best idea is the simplest one. That was certainly the case for the founder of J Dawgs, a Utah-based hot dog restaurant that recently opened its fifth location.
One day, Jayson "J" Edwards, then an unfulfilled Asian Studies major, walked past an abandoned red shack in Provo, Utah, and decided that it would make a great hot dog stand. Naturally, he dropped out of school and got to work.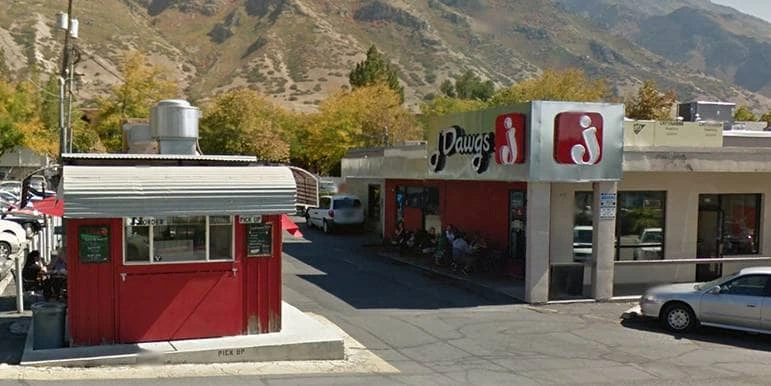 Seven years later, J opened his first restaurant outside of Provo and attributed his success to a single factor: "the food."
J was right about one thing: the quality of a product determines whether customers will keep coming back to it. But letting a product speak for itself, alone, isn't a very good marketing strategy—especially for a small, relatively unknown business. It might work in the long run, but it takes a very long run to get there (seven years for J, in fact).
That's what makes a brand's personality—the human personality traits that it projects to potential customers—so important. It introduces people to your brand so they can form a positive impression even before they take a chance on your product. (Fortunately, J's branding has now caught up with his product: see his new page).
In this post, we'll look at five brands that we think each exemplify one of the dimensions of great brand personality.
1. Sincerity — lululemon
In order for customers to trust a brand with their business, they must first believe that the company actually desires their well-being.
That's exactly how lululemon comes across with its lowercase, low-key approach to branding. It's got all the passion of other brands without the tension that comes from trying too hard to impress. Lululemon's straightforward approach convinces users that this brand has nothing to hide, that it is exactly what it professes to be.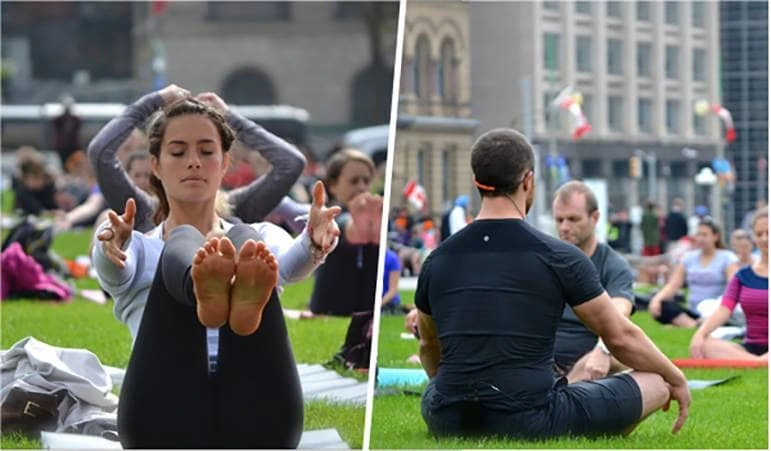 The lululemon blog's focus on real stories about real people, such as those who participate in yoga on Canada's Parliament Hill, reinforces its sincerity.
Businesses can develop a similarly sincere brand by setting realistic expectations with customers from the start instead of overhyping a product to force a sale.
2. Excitement — Johnny Cupcakes
While we all value our sincere friends for their truthfulness, they aren't always the ones we turn to for fun on a Friday night—which is where excitement comes in.
Energy and inventiveness are at the heart of a brand's excitement. Those are both strong suites of Johnny Cupcakes, a one-of-a-kind "t-shirt bakery" whose designs all manage to look vintage and fresh at the same time. We particularly admire the shaking cupcake-and-crossbones logo that appears whenever you're waiting for another page to load: its movement suggests the energy underlying the whole establishment.
Companies wanting to give off exciting vibes should look for ways to incorporate pop culture references into their marketing. Such trendiness won't just earn them more clicks—it will also convey to customers the thrill of buying and using their products.
3. Competence — Genius
A brand is considered competent if consumers perceive it to be dependable, intelligent and successful.
Genius.com manages to convey dependability with its barebones design, intelligence with its no-nonsense moderating system, and success with its insightful explanations of the history and vision of the site. Originally launched as a meeting ground for people to interpret rap lyrics, Genius is now home to helpfully annotated texts ranging from literary classics to fast food menus.
Takeaways for your business:
4. Sophistication — Vango Art
Not every customer is looking for the pure functionality offered by competent brands. Sophisticated brands like Vango appeal to their clients' more refined sensibilities.
Everything from Vango's cursive slogan ("Be original") to the muted background colors contributes to a general sense of delicacy, balance and restraint. The real draw, of course, is the art itself, most of which appears to be the very soul of elegance.
To develop your brand's sophistication, make it your goal to inspire, soothe and console your clients. For example, you might start a social media campaign, complete with a hashtag inviting users to share relevant, uplifting stories.
5. Ruggedness — Pebble Smartwatch
While a sophisticated approach might appeal to artistic types, it could just as easily leave behind the rough-and-tumble rovers.
In fact, a brand's ruggedness can deliberately challenge the overblown sophistication of other brands. That's exactly the case for Pebble, which produces a smartwatch that's in direct competition with more expensive (and more indulgent) high-end watches. The ad below, with its retro pixel artwork and sassy tone, makes a strong appeal for getting back to basics. This tongue-in-cheek branding helps Pebble tap into the trend of anti-consumerism—without making you think it's just a cheap watch.
To build up a rugged brand personality, emphasize outdoor use cases and functionality over appearance. That's not to say that your product should look bad; just don't make it showy.
What does this mean for my brand?
While we've picked out brands that we think exemplify each of these characteristics, no brand can or should fit perfectly into a single category. Instead, you may blend several of these characteristics together for optimum results.
If you're unsure where to begin, consider listing what you know about your audience. Your brand personality should be a response to their needs and interests. Once you know what speaks to them, you'll begin to understand what kind of brand personality they will appreciate.