solutions
Sales enablement software that protects your brand
Align sales & marketing with Marq — the sales enablement software that keeps your marketing & sales content in one centralized location while keeping your brand in check.

Continue Reading
Grab a free,
one-on-one demo
Sales enablement software
Empowering sales reps, one template at a time
Provide sales reps with the content they need, when they need it. Not only is all of your sales collateral stored in one easy-to-access location, but reps are empowered to edit & create on-brand content on their own… and fast.

Unlike other sales enablement companies, Marq puts a focus on maintaining brand consistency and shortening the content creation process. Finding and sharing the right sales collateral at the right time has never been easier.

The right content
From short slide presentations to lengthy business reports, Marq provides sales teams with the variety of templates they need to properly sell to potential customers. Our template gallery offers great ideas for sales proposals, invoices, ebooks, brochures & more.

The right branding
Designers & marketers can lock down important brand assets on sales templates (like fonts & colors), ensuring sales reps never have to worry about staying on brand. Say goodbye to long wait times for creating or customizing sales collateral—and hello to a strong, consistent brand.

The right platform
Marq is a simple drag-and-drop solution built in the cloud, which means creating, finding & sharing content is smooth and effortless. If you're currently using other sales enablement software vendors, Marq acts as the perfect bridge between your CRM and your sales enablement content.

An advanced sales enablement platform
Marq goes further than traditional sales enablement solutions, picking up where other CRM platforms like Salesforce leave off. From marketing automation to analytics, our software streamlines the sales process by making it easy for everyone to customize & share branded content with lightning speed. This makes Marq an integral addition to your existing sales & marketing tools.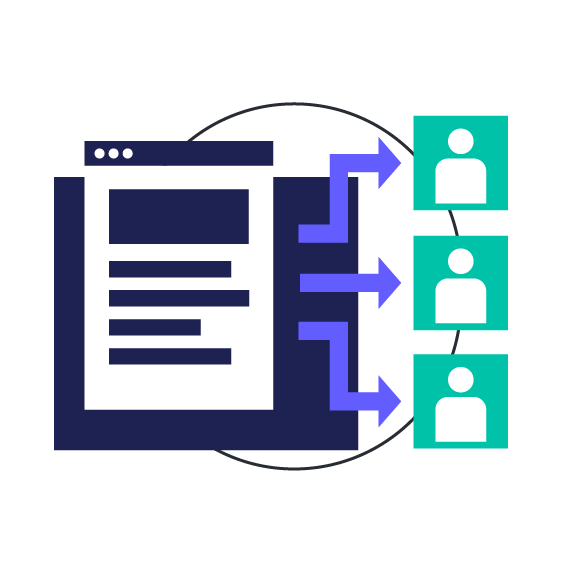 Easy email distribution
Empower your sales team to send beautifully designed emails that elevate your brand instead of undermining it. Marq pairs well with popular email & marketing automation platforms like Constant Contact, Mailchimp and Gmail. It's simple to preview emails, generate HTML code, and publish or download your designs in a variety of formats. Better emails make your team look more professional and trustworthy, opening the door to better customer relationships.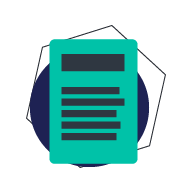 Measure sales content usage
It's been said that 60-80% of marketing content goes unused by the sales team. That's a lot of time wasted and opportunities lost—but you don't have to let it continue. Especially when you can use analytics to measure the impact of your sales content. Marq gives you that data, so you can make better business decisions. Integrate with Google Analytics to track viewer behavior and deliver deeper insights to your team.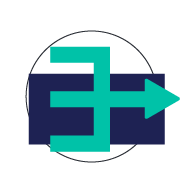 Data automation
Sales reps shouldn't have to spend hours cobbling together copy & images to create their own content—or days waiting on the marketing team to do it for them. Instead, bring the magic of data automation to your branded sales templates. Marq can auto-populate your documents with frequently used information, like names and phone numbers. Your team can import data from a variety of sources to customize content quickly without compromising the brand.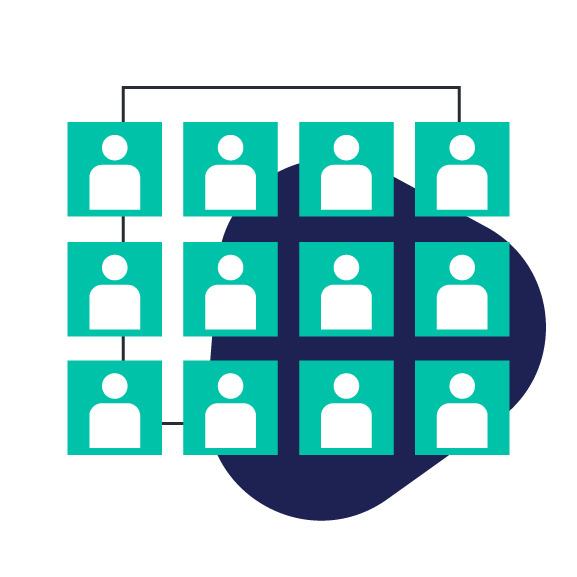 Scalable solution
Marq is a scalable solution that works for teams of all sizes, whether you're a team of two or part of a large, distributed enterprise. It's designed to simplify the sales process by empowering sales reps to create, customize and distribute sales content—all without losing control of the brand. It's flexible, it's intuitive, and it works.

Types of sales enablement software
What is sales enablement?
Sales enablement is industry jargon for providing your sales team with the information and materials they need to make more sales. It means facilitating communication between your marketing team and your sales team so that your sales reps have access to helpful resources.

The more resources your sales team has, the better they'll be at closing deals. First, they need to thoroughly understand your product or service. Second, they need strategic sales content to communicate your brand's value to potential leads.

Types of sales enablement software
There are plenty of sales enablement platforms out there designed to help with your sales enablement goals. Below we've outlined different types of sales enablement tools along with a few recommendations to get you going.

Content management
Content management is, just what it sounds like, sales enablement software that helps you track, manage and create sales content.

Marq
Marq is a collaborative brand templating tool that lets your sales team and your marketing team design sales content together. In addition to integrating with your DAM to organize all your assets, the platform enables everyone to work together on a piece of content, then easily send it to any distribution channels.

Highspot
This sales enablement platform has a variety of sales content and real-time analytics tools. The platform combines sales enablement with content management, sales guidance and buyer engagement to help sales teams accomplish their goals.

Seismic
Using analytics and automation, Seismic's sales solution enables teams to personalize their approach with the right sales content. According to the company, it supplies the tools needed to "orchestrate engaging buying experiences, at scale."

Guru
Guru is a knowledge management platform for sales enablement that uses real-time analytics to aid reps through every step of the sales cycle. It integrates with most other platforms in your tech stack, putting the knowledge your sales team needs wherever they need it.

Marketo
Marketo is a popular marketing automation platform that leverages the science of marketing to engage customers. The sales enablement software offers email marketing, SEO, nurture and analytic tools to successfully deliver sales content.

CRM
CRM is customer relationship management software. It helps your sales team track and manage data and interactions with prospects and current customers.

Salesforce
Salesforce is a widely used SaaS platform for CRM that enables companies to track leads and more accurately forecast revenue. It connects sales, marketing, and service teams, so your entire organization can be more in sync.

Nimble
Nimble is a CRM for teams that work in Microsoft Office or G Suite and is top-rated for small businesses. It touts itself as an easy-to-use platform that builds itself, with tools that help you manage your sales process and track your contacts.

HubSpot CRM
HubSpot CRM offers free tools to increase productivity, all while integrating with the other platforms you use. The sales enablement software offers real-time visibility into your sales pipeline so you can track and analyze every aspect of your sales team.

Pipedrive
This CRM platform helps you manage leads and deals, track communications and automate your sales cycle. Pipedrive will give you all the analytics, security and integrations you need to meet your sales goals.

Insightly
Insightly's CRM puts marketing, sales, and project management all together in one sales enablement software. Track emails, manage contacts and leads, and take advantage of marketing automation to engage customers.

Freshsales
Freshsales CRM offers a boatload of sales enablement tools including a visual sales pipeline, AI-based lead scoring and intuitive reports and dashboards. The platform will also track deals and help you with actionable follow-ups.

Copper
The CRM formerly known as ProsperWorks, Copper integrates seamlessly with G Suite. The platform creates custom pipelines and dashboards so you can organize contacts, track deals and manage projects from one central location.

Sales intelligence
Sales intelligence is a type of sales management software that collects and analyzes data for clients and new lead sources to help drive prospecting.

Datanyze
Technographics provider and sales management software Datanyze helps companies use analytic insights to close more deals. The platform offers technology tracking, predictive analytics, prospecting and data enrichment all while integrating with Salesforce.

Lead411
Lead411 is a B2B sales intelligence platform that functions as a database for your clients and prospects. It can help your business identify leads and increase conversion rates while supplying your marketing team with accurate targets.

Winmo
Winmo helps your team find more sales opportunities with an advertising database and opportunity timelines to help you figure out the best time to pitch. The sales intelligence platform also offers sales predictions to give you even more insight into potential opportunities.

DiscoverOrg
DiscoverOrg is a sales intelligence database designed to help businesses define their market, identify top prospects, prioritize leads and scale personalization. The platform verifies and maintains all of your data, so you know you've always got the right info at hand.

ZoomInfo
The ZoomInfo platform uses automation and insights to help companies meet their lead gen, sales and revenue goals. Smart technology integrated with ZoomInfo's customer database offers real-time sales intelligence so you can review and prioritize your sales team's outreach efforts.

Conversica
Conversica uses an AI assistant to automate and personalize your interactions with prospects via email and text message. The intelligent virtual assistants are humanlike, personable and built on a patented conversational platform.

Lead management
Lead management software assists with lead generation and nurture by managing and optimizing prospects.

Velocify
Velocify provides an easy-to-use platform for following up with leads. This sales management software lets you automate routine communication with a sales dialing tool, pipeline reporting and analytics, and Velocify's ReportHub for analyzing lead sources and improving team performance.

Really Simple Systems
Designed for small businesses, this sales enablement software prides itself on its ease of use. In addition to lead management tools, automated email marketing is built right in, offering a well-rounded CRM and lead management solution.

Lead Liaison
Lead Liaison has automation and lead management tools like lead scoring, lead nurturing, and lead tracking and distribution. It integrates with nearly any other platform and works well for event lead management, marketing automation and sales automation.

LeadFuze
LeadFuze is an easy-to-integrate lead generation software that can verify your contacts' data in real-time and build prospect lists automatically. The platform's lead intelligence is searchable by accounts or by markets, and its Fuzebot adds more leads to the database every day.

Outreach
Outreach is a popular lead management and customer engagement platform that's designed to optimize customer interactions and help drive growth. It manages all email, voice and social interactions and gives sales managers the reports and insight they need to coach their team better.

Sales coaching
Sales coaching software helps your sales enablement team coach and scale coaching for sales reps so they can improve performance and close more deals.

Gong
Gong is a sales coaching platform that lets you replicate what your best reps are doing to lift your whole team up. You can identify the strengths and needs of each individual team member and use manager coaching, peer coaching and self-coaching to bring everyone up to speed.

SalesLoft
SalesLoft is a sales engagement platform built for connecting with customers through tools like process automation, activity tracking, and coaching and onboarding strategies. SalesLoft's coaching features use data and conversational coaching to help your business grow a successful sales team.

Chorus.ai
This conversation intelligence platform helps you "clone your closers" by recording and sharing tracks from your highest-performing sales reps. It will spot trends and review deals based on conversation metrics so you can continue to improve your sales strategy.

Lessonly
Lessonly is a team learning platform for sales and customer service teams. Built on the idea that meaningful training makes for more successful teams, this platform lets you build your own lessons and give feedback to reps and they work through the coaching process.

Brainshark
A sales readiness platform, Brainshark uses tools for coaching and sales content creation to get your team prepared to perform. It provides training resources, video and text coaching assessments, and easily created video content to keep your team knowledgeable and engaged.

MindTickle
This sales enablement software gets your reps ready to do business using games and roleplay, field and virtual coaching, and data that helps maximize team skills. MindTickle is designed to cut down on the ramping up time for new reps and empower your entire sales team to close more deals.

RingDNA
RingDNA integrates with Salesforce to accelerate coaching, productivity and revenue. RingDNA's sales enablement software employs tools that track conversational techniques and word usage from your top sellers so the rest of the team can utilize and improve performance.

Sales enablement software that protects your brand
Align sales & marketing with Marq — the sales enablement platform that keeps your marketing & sales content in one centralized location while keeping your brand in check.

The world's leading brands trust Marq

Find out why