Postcard printing
Bulk discounts. Multiple finish options. Direct mail service.
Postcards come in packs of 25
Number of Packs
Per Item
Pack Price
Quantity
1 packs x 25 items per pack = 25 Postcards
Summary
Create an account,
start your order
Print Options
Velvet touch front
A water-based coating creates a luxurious, velvet-like texture. Perfect for high-end brands.
No coating
The print finish has no coating, making it easier to write on.
UV coating
A clear-coat applied to printed material gives the postcard a glossy look and protects against damage. Use for documents that will be handled frequently, such as postcards.
Direct mail
Save your business from the tedious work of stamping and labeling mail by hand and let Marq's direct mail service do it instead.
Which size is right for you?
Design and print with Marq
Design
Use one of our postcard templates or upload your own.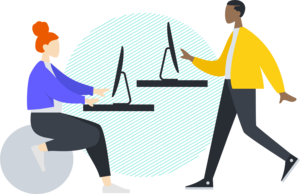 Order
Select "order prints" and customize your order.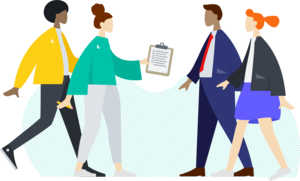 Deliver
Have your postcard shipped straight to your door.
Create a professional postcard
While sending a postcard might be the traditional way to contact someone, it's anything but old-fashioned and outdated. Custom postcards are a fast and easy way to stay in touch with customers and prospects alike. Not sure what you should be advertising? Try sending a coupon, or maybe advertise an upcoming sale or event. Or maybe just send a seasonal thank you — the possibilities are endless!
FAQ
How do I design my postcard?
Design your postcard in a snap — with Marq. Choose one of our direct mail postcard templates from our gallery. Then use our editor to update text, logos, colors and fonts to match your brand.
How do I upload my own design into Marq?
Marq offers multiple import options. 
InDesign import:
To import an InDesign file, go to "File" > "Indesign import." 
Image import:
To upload an image, first, create a blank document. 

Then go to "Insert" > "Image." 
PDF import:
To import a PDF, go to "Insert" > "Image." 

In the menu dropdown, select "Pages from PDF." 

Once the file is uploaded, you can insert the file as a new page.
Where can Marq ship to?
Currently, we can ship anywhere within the United States. If you do not live in the United States, you may download your document as a PDF and then send it to your local printer.
What size should a direct mail piece be?
Designs sized at 4 x 6 in, 6 x 11 in, or 5.5 x 8.5 in work with our direct mail service. Use our direct mail templates for help creating your direct mailer.
Can Marq ship direct mail internationally?
Marq does not offer international direct mail shipping. All services are rendered within the US.
Does Marq provide address validation when ordering a direct mailer?
Marq does not offer address validation. Anything submitted in the CSV file for your list of addresses will be what the print partner will use to ship the mailers.
What vendor does Marq use to print?
The main vendor that we use for prints is a company called Alexanders. We have other print partners depending on the location and integration you've set up.
What do I do if there is a mistake in my print order?
Marq offers refunds for printed orders that arrive defective or damaged, provided the third-party printer or transit carrier is responsible for the damage.
How can I cancel an order?
To cancel your order, go to Account Settings > Order History. If there is an option to Cancel Order on your print order, you can still cancel it and get your money back. If not, this means that the production process is already underway, and we will not be able to reimburse you.