How to print a banner
Banners, usually printed on vinyl, can help your brand make a big statement. This durable form of advertising works well both indoors & outdoors at expos, sales, grand openings, and other promotional events. Knowing how to make print banners will help you raise brand awareness and attract an audience.
Havent signed up yet?
Give us a try.
Purpose of print banners
Print banners grab attention in a way that smaller, "hand-out" materials (like brochures or flyers) just can't. If you want to announce a new & improved product, open a location in style, or introduce your brand to a crowd, print banners are an efficient and cost-effective choice. Create & customize your own print banners right here in Marq. Our easy drag-and-drop editor is packed full of features, and it's all available online. Upload brand logos & photos, add your text, change fonts & colors, and more—without any expensive or complicated design software. Get started now!
Design a banner
How to print a banner
Step 1: Brainstorm your main message & its supporting details
What is the main thing you want an audience to take away from your print banner's message? Make sure it's abundantly clear in your headline. If you can think of a catchy or clever way to convey that message in your headline, even better—but don't let it become a distraction.
Below your headline, you can provide supporting details. As you can see, we're following the "inverted pyramid" concept here: Always put the most important information first, followed by supporting details. Cover the 5 W's: who, what, when, where & why. For example, if you're announcing a grand opening sale, make sure you include the date & time, as well as your store's location.
Step 2: Browse our gallery for a print banner template
If you've had to learn how to make print banners in the past, you likely know it can be a frustrating experience. For non-designers, the idea of designing a banner from scratch in Microsoft Word or Publisher can definitely put a bad taste in your mouth. Luckily, those days are over, because you can have a professionally designed banner in minutes when you use one of Marq's print banner templates.
We have an entire section in our template gallery dedicated to print banner templates, which you can use and customize for free. A good template gives you inspiration and a head start on your final design. And because our templates are fully customizable, you don't have to worry about getting locked into a design you don't want. Simply drag and drop your way to perfection!
Step 3: Update the banner's text, fonts, colors & images
Now it's time to take your messaging from Step 1, give it a home, and make it shine. Double-click on each text element in the template to update the text. If desired, you can also change the fonts, sizes & colors by using the controls in the sidebar. Need more text boxes? No problem—just drag one in from the Text section on the left.
Images add a personal touch that will really bring your print banner to life. Click on Images to upload or import your favorite brand logos, photos & image files. Marq connects to your Flickr, Facebook & Dropbox accounts to make importing images simple. Of course, you can upload files from your computer as well. If you're not sure what images to use, you can search for the perfect ones. Our integrations with Bing Search and Icon Finder make it easy to find them.
As you customize your print banner, keep the principles of good design in mind. Avoid too much clutter; keep it simple. Don't use too many different fonts, rather, focus on one or two that are easy to read at a distance. Match the colors to your brand's color palette, or use a color-matching tool (like Adobe Kuler) to find pleasing combinations. If you follow these guidelines, your banner should stand out—in a good way.
Step 4: Download a PDF proof to approve the content & layout
Nothing's worse than receiving a print banner with a glaring error or typo on it. That's why PDF proofs are so important in the process of designing & printing a banner—as they say, an ounce of prevention is worth a pound of cure.
When you're finished customizing your banner in Marq, take a moment to proofread the copy and review the design elements. Ask a trusted friend or coworker to look it over, too. Once you're ready, it's time to download a PDF proof. This proof will show you exactly what your banner will look like once it's printed.
One more precaution: take care to include a margin of "bleed" outside your banner's print area. This is to ensure that your banner will have no white space around the final design when it's cut. There is no industry standard as to how much bleed to include, but we've found that 0.5" tends to get the job done.
Step 5: Order your print banner online via Marq.
Finally, it's time to order your custom print banner. And with Marq, you've got options. The easiest and most convenient is to click Order Prints in the top-right corner. That will walk you through the ordering process, and we'll ship your printed banner straight to your home, school or office.
If you'd rather use your own printer or printing shop, click Download. You can select the file type and quality to easily export your design. For printing purposes, we recommend choosing a print-ready PDF.
Ready to make your print banner?
A well-designed print banner will help you raise brand awareness and attract new customers. With Marq as your banner design software, you'll be surprised how easy it is to design a professional banner in minutes. Now that you know how to make print banners, get started with our print templates now.
Design a banner
Create all of your on-brand collateral in Marq
Create
Design beautiful content — whether it's digital or for print.
Create more content
Templates
Get inspiration or start from our library of over 1000+ templates.
Check out other templates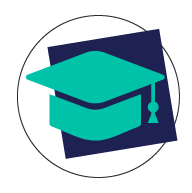 Guides
Learn how to create professional collateral with how-to guides.
Learn from a guide