Paint by
numbers for
your marketing
You don't have to be a brilliant designer to craft beautiful content. Whether you're a team of one or a team of five, our brand templating platform makes it easy to create content and build your brand.
How it works
Create
Choose from hundreds of professionally-designed templates, start from a blank canvas, or import existing files from InDesign.
Customize
The world is your oyster. Watch your visual ideas and brand come to life — add brand fonts, colors, shapes, and images and play to your heart's content.
Distribute
Publish your designs online, embed in emails or webpages, download your designs as print-ready files, or order directly from our print shop.

Straight-forward and simple
We don't do smoke and mirrors. Our platform is simple, straight-forward, and easy-to-use, so anyone can create the content they need.

Drag & drop editor
Professional template
Web based
Try it now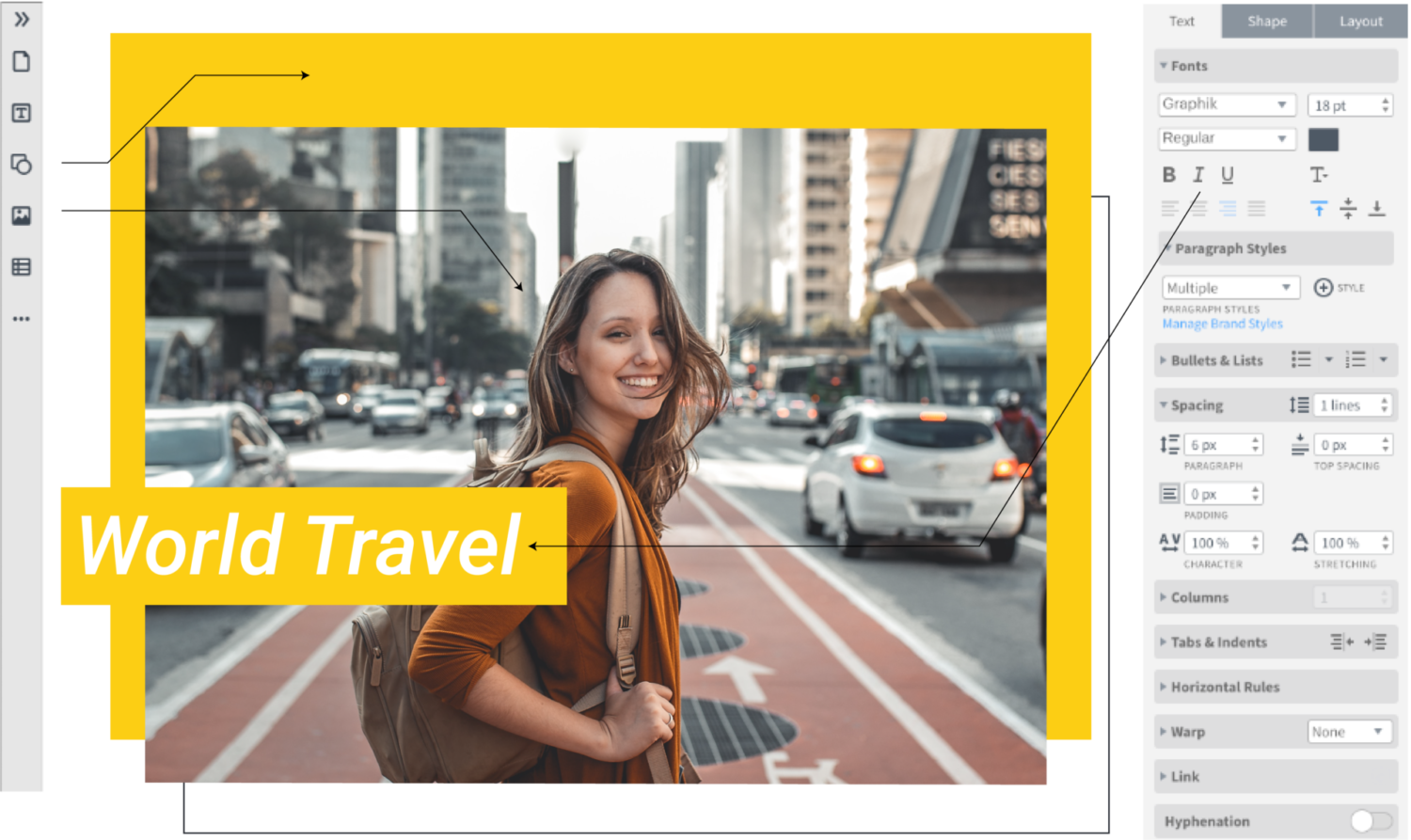 Time is money, and money is time. Our drag-and-drop editor is user-friendly and keeps production flowing, so you focus on content creation instead of learning the ropes.
Our comprehensive library of professionally designed templates is ripe for the picking. Or, instead of reinventing the wheel, import existing files and get started quickly.
We're web-based — meaning Marq is accessible across any device. And there's nothing to download, install, update, or troubleshoot glitches, so you'll always have the latest version.
"I consider myself a creative, so I don't like to do everything cookie cutter. I really love Marq because I'm able to play around with size, composition and style of templates — really make it my own. Before, I could only fit a certain amount of text in the old system, and now I have more flexibility to create something that really jumps out."
— Carlos
Listing Coordinator,
McGuire
See what our customers have to say
Build a memorable brand
Running a business is a lot like playing a game of memory — the more visible and consistent you are, the more likely people are to remember you.

Brand assets
Template locking
Team management
Smart templates
Instead of saving files directly to your computer, store and consolidate images, logos, and colors in our brand assets for fast access anywhere, anytime.
Simply put, template locking helps maintain brand consistency — without compromising creativity or customization needs.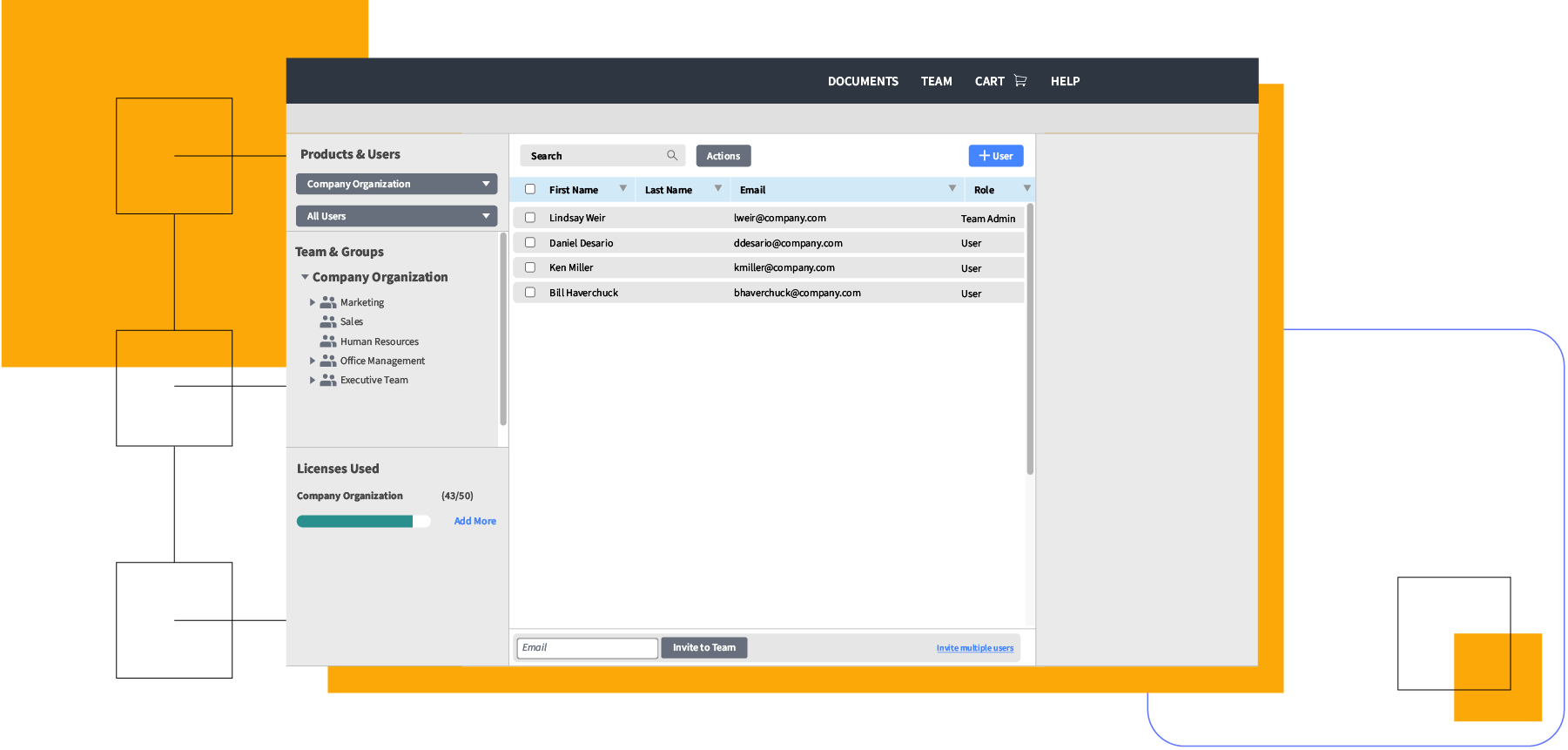 No matter how many people are on your team, we make it easy to assign specific customization roles and permissions, saving you valuable creative time and energy.
Upload your branding to access a collection of Smart Templates automatically customized to fit your brand.
The impact of brand consistency
You can't have consumer trust without credibility — and you can't have credibility without a consistent brand.

33% increase in revenue
40% boost in brand visibility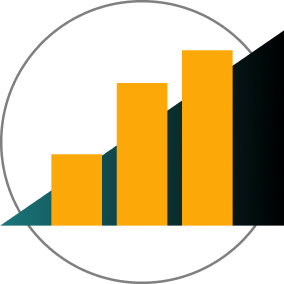 2.4x average growth rate*
Read the full report
Unlimited shareability
Choose from any of our shareability options and share where you want, when you want, how you want.

Print and ship
Order prints, like business cards or posters, to have on hand quickly or download print-ready files, so you can print items on your terms.

Digital and social
Publish content digitally, or embed it, email it, or share it to social media.
Direct mail
Say goodbye to third-party mail services. Send postcards, flyers and invites to targeted audiences in just a few clicks directly within the Marq editor.
Made for you — from the get-go
Work in the cloud
Web-based
Zero installation
Mac or PC friendly
Revision history
Security and support
SSO login
Online helpdesk
Local backups
Data encryption
Design made easy
Free Unsplash photos
Free IconFinder icons
Print-ready files
Facebook and Dropbox integrations
Take a 2 minute tour
Grab a free,
one-on-one demo
Over 6 million people use Marq