solutions
Digital asset management
Digital asset management allows you to store, organize and access all of your digital assets from a central location. Marq integrates with and fills in the gaps of digital asset management (DAM) with a brand templating platform for teams who create lots of content.

Continue Reading
Grab a free,
one-on-one demo
What is digital asset management?
What is digital asset management?
Digital Asset Management (DAM) is a solution used to manage, share and organize digital files. Digital asset management helps companies manage their brand assets through storing digital assets, collaborative editing & sharing, and protecting their creative content. With a centralized digital asset system, employees can easily modify, compare and distribute documents, images and many other digital media assets.

Digital asset management embodies a wide variety of DAM software from a simple file library such as Google Drive or Dropbox to enterprise-level systems.

Why is DAM important?
Businesses have ever growing libraries of digital assets that need to be organized and maintained. Without a digital asset management system, employees must spend valuable time tracking down digital assets or end up using assets that are out-of-date or off-brand. With digital asset management, assets are stored in a central location where they can be accessed anywhere anytime.

What are the benefits of digital asset management software?
A secure and central location to store & manage your creative content and marketing resources.
Improved digital content management to meet an ever-growing demand for clever, personalized content across channels in real-time and at a greater scale than ever before.
Increased brand consistency as employees are given access to on-brand and up-to-date materials for your marketing efforts.
Locate digital assets quickly via asset organization and search functionality.
Reuse your best digital assets instead of recreating content.
What do DAM systems do?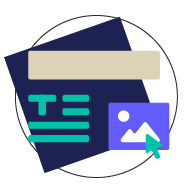 User-friendly interface
Content storage where users can create, edit, update and organize their digital assets. Many DAMs also allow the creation of personalizable portals to fit the needs of your organization's account.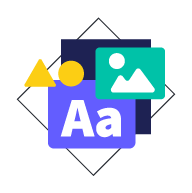 Asset organization
DAMs provide user-friendly organization & sorting technology that is often supplemented with AI to automate relevant content asset tags and metadata.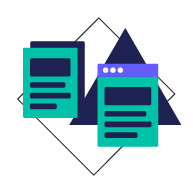 Search functionality
Users can easily search for digital assets through intensive search engines within the DAM.
Content rights management
DAMs allow you full management of content rights and the life cycle of content marketing materials. Access permission restrictions and guidelines of what other users can or cannot do with digital assets.

Rich media asset management
DAMs are built to be able to handle rich media assets such as video and audio. DAMs will frequently allow you to see previews of the file and convert file formats.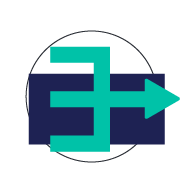 Integrations
DAMs integrate with many other marketing and business systems to allow you to seamlessly incorporate it into your current systems.

Digital asset management use cases
DAMs have many applications across a variety of industries.
In-house efficiency

Nearly every team in a large organization benefits from a DAM. Marketers can create content that can be accessed via the DAM and localized by teams throughout the world. Sales teams can quickly access sales enablement materials, and creative teams can speed up their workflow by quickly searching and finding digital assets they need.
External distribution

A DAM allows you to quickly share assets with freelancers and contractors, so they are using approved brand assets cutting down on edit and feedback requests.

Agency-client collaboration

Use a DAM to store assets from multiple clients, so they are there when your creative team is ready to create content or when you need to distribute assets to the media.

How to select the best digital asset management software
Steps to select a DAM
Remember the following when selecting digital asset management systems.
Step 1
Define which features will be most useful to your organization and when your employees will begin using the DAM software. Talk to other members of your industry to hear their experiences with digital asset management tools. Seek advice regarding your asset management use cases with other industry leaders.
Step 2
Evaluate the different digital asset management (DAM) systems available against the needs of your organization. Some organizations find that independent DAM software will easily meet their needs, while others find that a specialized DAM solution within a larger suite of tools provides a better fit. (For example, Marq can work as a "lite" DAM, and it offers additional marketing features that many other DAMs can't match.)
Step 3
Assess the top digital asset management platforms you've found through your research, and consider the specific features each offers that meets your preferences. Also consider the onboarding process, user experience, licensing and how the digital asset management software will fit within your marketing flow.
Integrating Marq with your DAM system
Marq offers simple, what-you-see-is-what-you-get design software that can be templated, locked down, shared, updated and published on any channel for your marketing efforts.
By integrating Marq with your DAM solutions, you can easily & quickly design on-brand content, then store and share those assets with your employees.
Specialize your marketing toolbox by finding the right DAM system and adding Marq to your suite. We specialize Marq to your industry and role when you open a Business account. Marketing flow will become more efficient as your content creation & asset management gets more specific to your business. Request a demo to learn how Marq can improve your digital asset management system.
"[Marq] makes it easy for people to create their own content without having to impact my department too much. They get what they need without us having to worry about them going off brand."
— Beth Hayes
Head of Marketing
University of Gloucestershire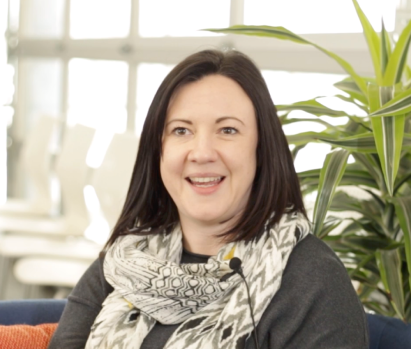 See what our customers have to say
Frequently asked questions
What is SaaS DAM?
SaaS DAM systems are hosted in the cloud and allow employees to access files anywhere via the Internet. SaaS systems are often quick to deploy and cheaper to maintain than on-premise solutions.
What is a digital asset?
A digital asset is any digital file a company owns the rights to. This includes photos, video, PDF documents and audio files. A good DAM software should accommodate a wide variety of files to meet the needs of enterprise marketing and creative teams. It should also incorporate the use of metadata to better organize the digital assets.
Learn more about digital asset management
Where your current DAM falls short
Is a DAM system enough for your company? When it comes to brand management, DAM systems are incomplete. Download white paper
The world's leading brands trust Marq

Find out why