About
Founded in 2006, Yext is a Search Experience Cloud platform that enables businesses and organizations to provide official answers to customer questions on their website, in search engines and across other online platforms.
Features they love
Template locking
The ability to lock down logos, colors, fonts, etc. means non-designers at Yext can create templated collateral when they need it,  while staying within the brand guidelines.
Approval process
The design team has integrated Marq's document approval feature into Asana (their project management tool), giving them a quick, easy way to approve or modify designs as needed.
Web-based platform
With an online platform, it's easier to get people up and running on Marq — a serious advantage as people work from home during quarantine. As Jessica put it, "Especially right now… having Marq as a platform where people can create assets on their own, on their own time, is really useful in a remote work situation."
Challenge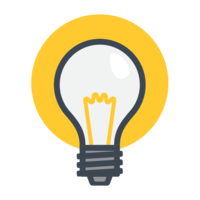 With an in-house creative team of only seven people responsible for the design needs of a company with 1,200+ employees, Alex needed to find a solution that could help her team better fulfill an increasing number of creative requests while maintaining high quality standards. The biggest challenges to solve were reducing workflow bottlenecks with the broader marketing team and helping free up time for larger, more strategic initiatives.
Solution
Alex came across a Marq demo at a design conference she attended in 2018. When she started her job at Yext a year later, she suggested Marq to Jessica, who leads project management, as a design solution for the marketing department. They both knew they wanted a product that could relieve the design team from a majority of rote production work by giving others in the department the power to create their own marketing collateral. Marq seemed like a great fit — a single solution that could give designers some breathing room while providing other teams more autonomy to create first-class branded materials.
Jessica and Alex created a beta group to test Marq and, upon seeing its success, rolled it out to the rest of the department. They did a fair amount of pre-planning — learning from designers what often-repeated requests would be good candidates for templatizing. And they collaborated with the teams that would be using the templates, asking questions like "What collateral is being requested frequently?" and "What would you love to be able to make on your own?"
Results
Collateral at scale
Yext has marketing teams around the world, so they need to create marketing content in a myriad of languages. As a result, maintaining consistent adherence to brand guidelines became a challenge. With a recent initiative to promote new messaging for the company, Jessica and Alex found themselves tasked with launching 100+ sell sheets in different languages. Marq allowed them to create a sell-sheet template that international team members could easily access and translate to whatever language they need.
Brand consistency
Alex reflected, "The reason why our creative team exists is to present Yext to the world in an impactful, consistent and buttoned-up way. Marq gives us the ability to do that by allowing others to have the freedom to create these assets on their own while still adhering to our brand guidelines." Brand templating has ultimately helped Yext put out a higher volume of on-brand marketing materials, bolstering a polished, recognizable, consistent brand.
Happy designers
"I think Marq has definitely helped the happiness of our designers because it's given us the ability to not have to iterate on the same thing over and over and over," Alex said. She told us with less time spent on repetitive designs, the creative team can "work on bigger picture thinking and things that are going to move the needle in a big way… I'm very grateful for that in terms of efficiency and just working smarter."