About
Founded in 1866, Towson University boasts over 22,000 students and over 4,000 faculty and staff members. Towson was founded as Maryland's first training school for teachers, but it has since transformed into a 329-acre campus with a myriad of academic programs and opportunities for students of all backgrounds. Rick Pallansch is TU's Assistant Vice President of Creative Services — meaning he oversees the creative strategy, production and execution of university-branded assets. Rick currently manages a team of graphic designers, photographers, videographers and a licensing coordinator.
Features they love
Consistent branding
The more consistent Towson is with their branding, the stronger their brand identity. Through Marq' brand control features, Rick's team gets the peace of mind they deserve. 
Multiplication of efforts
People all across campus use the templates created by Rick's team, which effectively multiplies the efforts of his graphic designers. Putting the production of day-to-day materials directly into the hands of content owners means Rick's design team has more time to focus on creative strategy.
Easy-to-use platform
Rick loves that Marq is easy for everyone and anyone to use right away, whether they're a novice user creating a flyer or an experienced designer creating new templates. 
Personalized content
For Towson's content to be effective, it needs to be personalized based on the target audience. Marq' customizable templates help bridge the gap between memorable and ineffective content. 
Challenge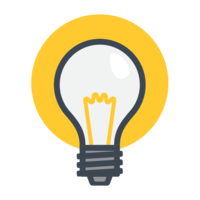 Considering Towson's size (and consequential demand), Rick and his team were finding that keeping up with the pace of content production was pretty difficult. For every project kickoff, the Towson creative team could count on receiving a few more requests from other departments. And each department needed a little bit of everything: flyers, brochures, posters, signs, programs, invitations for events and more. No matter how efficient or effective the creative team was, they would consistently have a backlog of 60 to 100 projects at any given time.
Even a simple project could be backlogged for weeks at a time until Rick and his creative team could tackle it, and his campus clients didn't always have weeks to wait — or the patience to do so. Rick also felt that university departments deserved faster turnaround and should be empowered to create their own customizable assets. Though, ultimately, Rick's team needed a reprieve from the many requests, as well as more time to spend on high-visibility projects.
Solution
The need for a brand templating platform was on Rick's radar. Initially, he and his team were in talks with a competitor platform but found that solution to be severely lacking in quality and sophistication. However, fates collided when a colleague mentioned Marq to Rick. Upon further discussion, Rick found that Marq was able to offer the granularity, brand consistency and agency that Towson (and his team) needed.
"Marq gives us the ability to democratize the design process by delivering branded assets to other departments and people on campus, so they don't have to go through my group [for assets]."
For Towson, successful implementation of Marq meant rolling things out in a slow, methodical fashion. The university was in the midst of rebranding, which caused the implementation and template creation process to take longer than anticipated. But Rick knew that the time spent on planning and building templates would pay off in the long run. In his words, "You have to spend more time in order to save more time."
Rick recommends that any organization new to Marq start off by conducting a content audit — identify who your core users are, which departments make the most requests and what assets can be applied to multiple people or departments. For example, look carefully at the type of projects that you are doing repeatedly, and consider the projects that tend to get caught up in a seemingly endless cycle of changes and approvals. Couple a content audit with Rick's strategic approach to empowering Towson departments with the right materials for the right job, and it's easy to see that Towson is and was set up for success. And as Rick said, "Templates have a connotation of [being] very basic, simple and bland. I'm not interested in distributing 'templates' to my clients because that's not necessarily what's going to help them. I'm interested in creating customized solutions that empower them to create their own assets."
Results
Easy-to-use platform
Per Rick: "The greatest thing about Marq is that it's easy to use. It's easy for my design team to create templates, and it's easy for novice users to use those templates and create professional assets very quickly."
Boundless customization options
Because of the flexibility that Marq provides through personalization, Rick's team is able to deliver customizable templates to their clients so those folks can iterate and create new versions all they like — without going off-brand.
Stronger brand identity
At the end of the day, adopting Marq creates a stronger brand identity for the university. The use of branded assets (that are in-line with Towson's visual identity) culminates in a stronger, more consistent content experience, and therefore a stronger brand identity and greater consistency across the board. "[In higher ed] every department wants to do their own thing. Marq provides us the assets and tools that empower people to do their own thing and stay within the university's brand image."