About
Reinhart Real Estate is a 46-year-old real estate company headquartered in Ann Arbor, MI and a part of the Real Estate One Family of Companies — the 8th largest brokerage in the US.
Features they love
Lockable templates
The ability to prevent agents and brokers from creating off-brand content.
Brand assets
All Reinhart brand files and colors, in one easy location. 
Collaboration
The ease of working in the cloud instead of long email chains.
Interactive documents
Creating listing presentations and other documents with embedded videos and image slideshows.
Challenge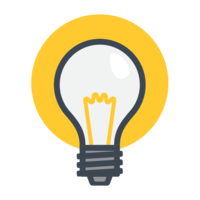 With dozens of agents and brokers dotting the greater Ann Arbor area, Mary Cox (Marketing Director) found it difficult to keep an eye on the Reinhart brand. The very logo, colors, and imagery that made up the essence of Reinhart's brand were being contorted and misused by agents and brokers on their marketing collateral. From Publisher to PowerPoint to InDesign, designs were all over the board, which meant the Reinhart brand was too.
Solution
It wasn't until Mary signed up for a free Marq account and started poking around the editor that she realized she may have found just the solution Reinhart needed to keep agents on brand. The simplicity of the drag-and-drop platform, accessibility for any and all team members, and speed at which she could create and share templates were enough reasons for Mary to implement the tool to the rest of her team.
Results
The end of a brand identity crisis.
In the words of Mary, "Some agents didn't feel it was necessary to include the Reinhart logo on their content. But now that we can lock down our brand assets on the templates, agents and brokers can't accidentally mess things up somehow."
320 hours of work saved per week.
Admins and agents alike agreed that Marq saves them about 2 hours of work per week. With 160 Reinhart admins and agents using Marq, that's 320 hours of work saved per week — or 16,640 hours saved per year! 
Streamlined communication.
Prior to Marq, major template edits required either a series of emails back and forth, a conversation over the phone, or a physical visit. Now Mary can simply leave a comment or tweak a layout for agents and brokers in a matter of minutes.
Happy agents, happy business.
Reinhart is not only in the business of keeping their customers happy, but their agents too. When agents are provided the resources and tools they need, Reinhart is more likely to retain their best employees and have an advantage over competition.