About
LeadPages™ software is the world's easiest landing page generator. It is the simplest way to build conversion-optimized and mobile-responsive landing pages for your business.
Features they love
Templates
Choose from a wide variety of attractive options
Ease of use
Just click and drag to finish your creations
Custom layouts
Save last month's format, then update the content instead of starting from scratch
Appearance
Every document is clean, neat and professional
Challenge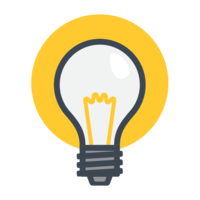 LeadPages™ grew from twenty-five employees to over a hundred in less than a year. To help employees stay up-to-date with happenings throughout the organization, company leadership opted to start publishing an intra-company newsletter. That way, employees would know about events and projects in other departments. In their search for a low-cost layout and design tool, they considered such options as Google Sites and Wordpress Plugins - but none of these had the visual flair they were hoping for.
Ann, the team member tasked with creating the newsletter, said, "The other options sort of worked, but didn't really give us what we wanted... not a single one had the 'wow' factor we were after." But Ann wasn't only concerned about the look of the final product. She was also hoping to find a responsive program that would make it easier for her to design the newsletter.
Solution
After deciding to try Marq, Ann collaborated with her team to create a custom newsletter template within Marq. Among other things, they appreciated the ability to experiment with different colors. That made it easy to see which color combinations looked best. Fortunately, such rapid results weren't limited to the creation of the template itself. Now that the customized template is saved in the cloud, making the newsletter takes a fraction of the time it would otherwise.
Results
Enthusiastic Reader Response
Many companies have a hard time getting their employees to even read the company newsletter, but LeadPages™ isn't one of them. Ann notes, "People were blown away by the first newsletter on Marq. I can tell that it really resonated with the team. They were excited to read it."
Time Savings
Ann loves that editing in Marq is easy and fast. She says, "Now that we have the template set up, all we have to do is plug in the different articles. True, we do it online; we don't print it. But an 8-10 page newsletter in just a couple of hours . . . that's fast. I have easily saved hours of my valuable time using Marq. I'm a customer for life!"