About
One of Ontario's leading luxury real estate companies, Chestnut Park partners with over 300 top real estate agents to serve a wide range of clients looking to buy and sell residences across the province.
Features they love
Real-time edits
The intuitive drag-and-drop platform allows for easy visualization of the end product. 
Lockable templates
Protecting agents and brokers from creating off-brand collateral.
Easy sharing
Letting others collaborate or download is as easy as the click of a button.
Challenge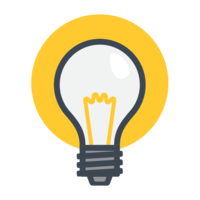 Prior to Marq, Chestnut Park's agents had two options when it came to creating marketing collateral: 1) use Imprev, a third-party template maker that required agents to submit requests 2-3 weeks in advance or 2) take a stab at designing their own collateral instead. Maria, Director of Marketing, knew she needed to figure out a way to clean up the process or Chestnut would continue to suffer from either slow or improper branding.
Solution
Prompted by one of her agents to look into Marq, Maria was impressed by the simple drag-and-drop solution. She knew her agents would appreciate the ability to update their collateral on the fly vs. entering information field by field on <a href="https://www.marq.com/pages/imprev-alternative">Imprev.</a> Once implemented, Marq helped Maria's team cut down their collateral creation timeline from 2-3 weeks to a matter of minutes —&nbsp;all while keeping everything on brand.
Results
An elevated brand
In the words of Maria, "We are a luxury brand, we can't make mistakes. We know we need to stay competitive and elevate not only the corporate brand, but agents' brands as well." Marq has ensured all levels of the Chestnut brand remain consistent and polished so it stays memorable against the competition.
Reduced turnaround time from weeks to minutes
Instead of waiting 2-3 weeks for a third party to create new templates, Chestnut Park agents and brokers can have fresh new collateral in a matter of minutes. Maria's team simply has to create a template in Marq, and click "Share".
Streamlined communication
Prior to Marq, major template edits required a series of back-and-forth emails between agents, Philip, and their third-party software provider. Now, Philip can simply leave a comment or tweak a layout for agents and brokers in a matter of minutes.
Happy agents, happy business
When agents are provided the resources and tools they need, Chestnut Park is more likely to retain their best employees and have an advantage over competition.