About
Berkshire Hathaway HomeServices is a real estate brokerage franchise network designed for today's real estate market.
Features they love
Lockable Templates
"Because we have offices spread out geographically, it's pivotal that we stay on point with branding from a company level right down to our agents," Julie Cumby, Marketing Director, Berkshire Hathaway HomeServices Beach Properties of Florida

Web-based
Agents can log in from any computer from their home or office.
Professional printing + digital publishing
"I would recommend Marq to other Berkshire Hathaway HomeServices companies because it's a way that meets the marketing needs for agents who are a little bit old school and want to use print but who are also following the digital trend." Jennifer, marketing coordinator, Berkshire Hathaway HomeServices Carolinas Realty
Challenge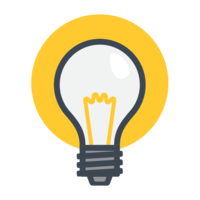 Maintain brand consistency across multiple locations while providing agents with the technology and resources they need to be successful.
Solution
Marq provided a way for BHHS marketing directors to produce materials that agents could quickly customize themselves. "It is so easy to learn you can immediately upon getting a listing create your brochures and start your open houses right away." Joan Luchese, Realtor, Berkshire Hathaway HomeServices Beach Properties of Florida
Results
Brand compliance
"Marq has allowed us to stay in control of our brand — maintaining compliance across all our agents and marketing pieces, whether they're printed or distributed digitally." Julie Cumby, Marketing Director, Berkshire Hathaway HomeServices Beach Properties of Florida
Eased load
"The ability to take our creative files, load them into Marq, and allow our agents to customize the templates themselves has been absolutely wonderful and really takes a load off my marketing team." Chrissy Kincheloe, Marketing Director, Berkshire Hathaway HomeServices Carolinas Realty
Happy agents
"I was intimidated at first. You know... learning something new. But Marq is very, very simple. I can just upload whatever photos I want to use, update verbiage, and I'm done. If I can do it, anyone can do it." Joan Luchese, Realtor, Berkshire Hathaway HomeServices Beach Properties of Florida