Here's what many people don't realize about Kickstarter: you need compelling visual content in your description to compete with all the great projects out there.
In this post, we'll take a look at the most funded Kickstarter campaigns of all time. They all have headers (and even sub-headers!) in the project's description that incorporate visual assets instead of text. Kickstarter's editor doesn't support text styling, so if you're going for a professionally branded look, great visual design is your only choice.
So how did the biggest Kickstarters of all time use graphic design to meet their goals? And what does this mean for your Kickstarter campaign? Keep reading and we'll spill all the secrets.
1. Pebble Time (earned $20,338,986)
Pebble Time had an incredible Kickstarter run, thanks in part to a great-looking page. Towards the beginning of this project's description are two branded titles:

And later, they include graphics that could easily be created with simple page layout software. Even though there is nothing too complicated about these graphics, they really add to the overall feel of the project's page. It's easy to see that it would be lacking something without them. Consider how the page would look if they had used bulleted text instead of this appealing graphic:
It wouldn't have been nearly as impactful, would it?
2. Coolest Cooler (earned $13,285,226)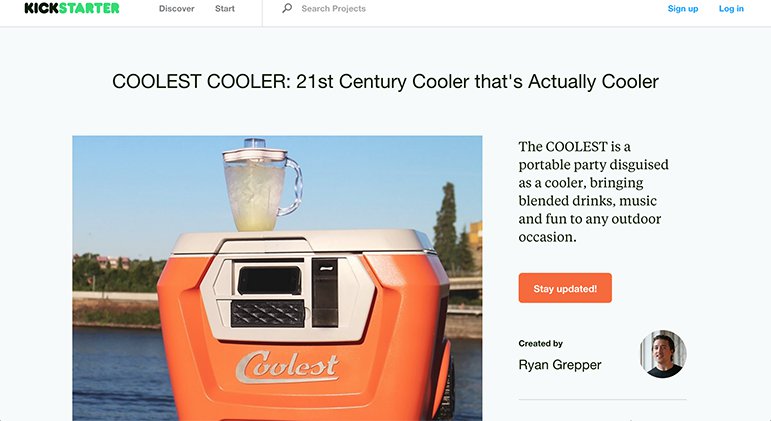 The Coolest Cooler, aside from being very cool, also shows us some different ways of laying out text and images to add to the project's description page. They have several different graphics throughout, including a photo with white text imposed over it, some small icons with text to explain the features, titled images, and other similar graphics.
3. Exploding Kittens (earned $8,782,571)
The content on the Exploding Kittens project page is over 75% visual. By using mostly graphics, they can completely control how potential backers see their project page.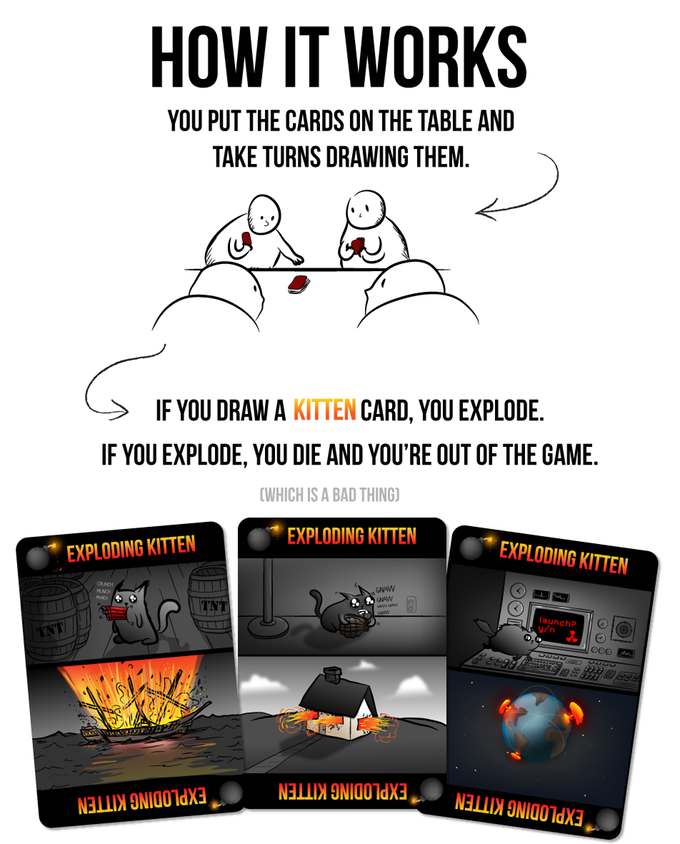 4. Tiko the Unibody 3D Printer (earned $2,950,874)
All of the Tiko headers and sub-headers are inserted graphics. They give the Tiko project's description a clean, uniform look. It also feels more branded and professional than plain text would.
5. Zano Nano Dane (earned £2,335,119)
Zano is another example of a Kickstarter project that used styled headers to give the page much more personality and uniformity. They know it's bad business to bore their potential backers. Here's what one of their headers looks like:
If you're not convinced that your Kickstarter campaign needs styled headers and sub-headers, head on over to Kickstarter and see for yourself. Graphics are a necessity.
A lot of project creators aren't able to shell out the funds to buy high-end design software, such as the Adobe Creative Suite. In that case, I recommend Lucidpress, which is an online design and layout tool that you can use for free. After you've logged into Lucidpress, just create a new document and get to work!